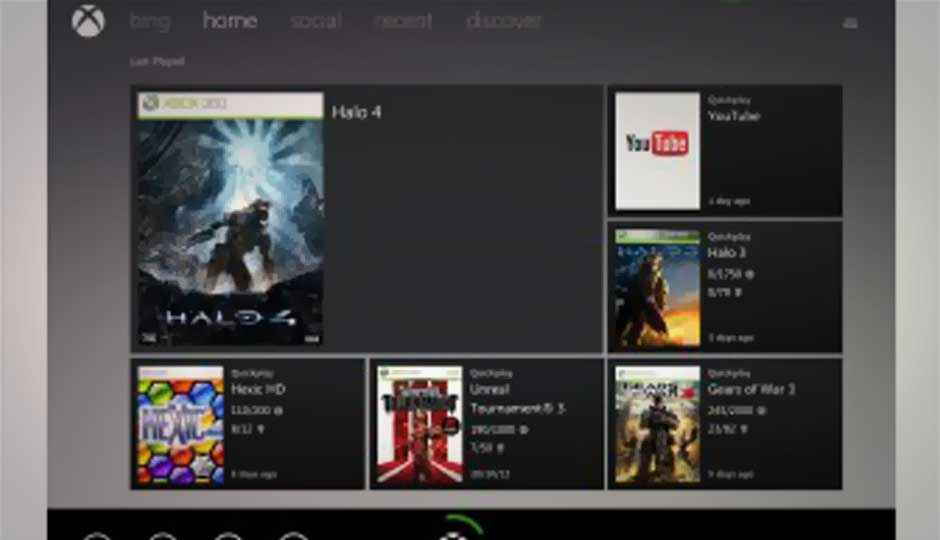 Remember that SmartGlass thing Microsoft demo'd at E3? Then it made its way into Windows Phone 8 and everyone who was NOT going to be a Windows Phone 8 user was left feeling jealous? Well, Microsoft is showering everyone with some serious love as they have released a SmartGlass app for iOS.
The app isn't actually a new app, but an updated version of the existing Xbox App. While the app is fully functional on the iPhone, it's the iPad version that really adds some serious functionality. Thanks to the huge real estate in terms of the screen, the iPad app allows easy browsing of related content on the tablet itself, along with the ease of typing in usernames and passwords into the console dialogues.
Now that Internet Explorer has also been integrated into the Xbox 360 Dashboard, thanks to SmartGlass, the browser will be a lot easier to use as the iPad (or iPhone) will share a keyboard/mouse like relationship with the console. Then of course, there is the ability to control playback and such of media files, browse your game library and also fire up a game right from the comfort of your iOS device.
SmartGlass is available for free from the iTunes App Store and can be downloaded from here. Unfortunately, the SmartGlass isn't optimized fully for the iPhone 5 yet.