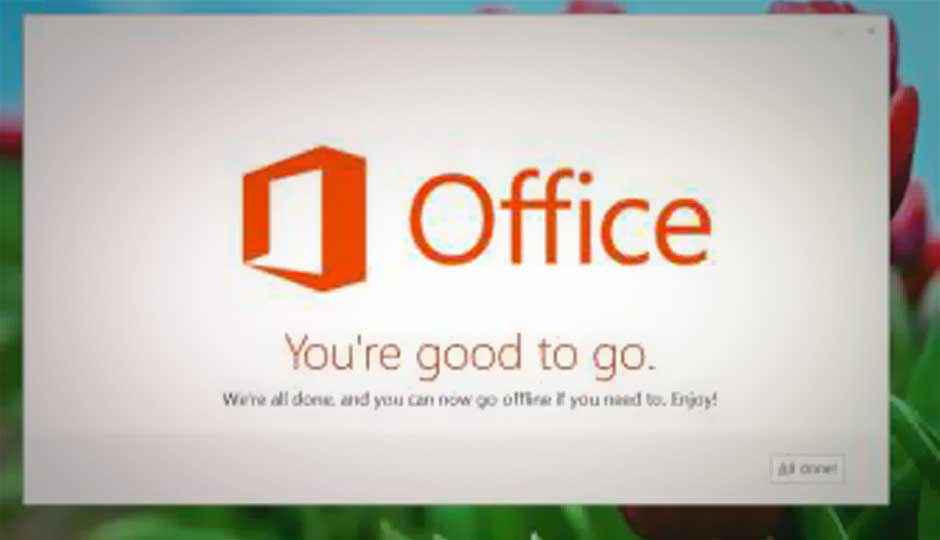 If you have a computer that crashed on you, and it's still under warranty, you could do a reinstallation of Office 2013 on the machine (after recovery of course). This was the extent to which Microsoft allowed the re-installation of Office 2013, but they've completely opened the flood-gates from now.
Microsoft has taken the very lenient approach to the transfer of license policy with respect to Office 2013, allowing users to re-install the suite on a different machine if required, without the stipulation of having a crashed computer. The license can also be transferred to another person, provided that you are the original owner of Office 2013. The transfer of license is pretty simple now, but there is a catch. Going from one machine to another, the license can only be transferred once every 90 days. However, this stipulation is waived off if your machine has crashed.
This move should definitely make the life of a lot of Office users a lot simpler, at least when transferring the license or re-installing the Suite on a freshly formatted machine. The open policy is also a testament of Microsoft's "consumer-first" focus, which is different from the restrictive licensing policy that Redmond has had up until now.
In fact, Office 365 subscribers can install a single license on up to five machines, which is one big perk that owners of the desktop version did not get to enjoy. Even with the new license transfer policy, the desktop version of Office 2013 can only be activated on one machine, but it is still good to know that the license can be transferred without any hassles.