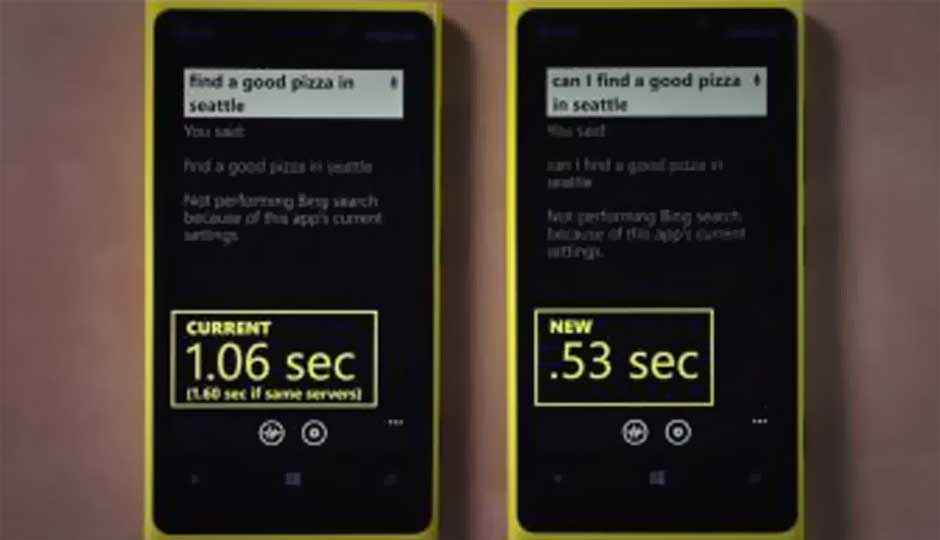 Windows Phone users will be able to experience better voice recognition with twice the speed and 15% more accuracy. Microsoft has rolled out improvements for its Windows Phone users over the past few weeks in the US.
Microsoft research (MSR), its network of 13 research labs has been working closely with the Bing Voice team for enhancements in their voice research system. MSR is working on Deep Neural Networks (DNNs) technology, to improve audio models by recognizing patterns. The company is working on how to build a smarter model for voice recognition that works similar to the way neurons work in the brain to listen to and interpret speech.
Microsoft's Bing Voice Search now works much better even in noisy conditions with the new system. The technological innovations have been combined with Bing's index to improve the service's voice recognition as well as to improve the technology's speed of learning.
Voice Recognition is a developing area with Google being the leader in conversational search feature. Google had acquired Geoffrey Hinton's DNN research to improve Google photo search features. Apple's Siri Voice Assistant, Microsoft Bing as well as a number of other new companies are also working on products with voice recognition and natural language processing.