Marco Arment, know for his popular apps like Instapaper and The Magazine, has launched a new app called 'Bugshot'. Bugshot allows you to easily highlight visual mistakes within apps, web pages etc. The app allows you to make annotations on a screen shot, edit images/documents, highlight errors, change locations or even share images via email, Twitter or Facebook. The app is ideal for developers as well as anyone user who wants to share or mark up errors.
The Bugshot app is extremely easy to use: it has an import gallery through which the user can view screen shots stored in the iOS camera roll. It has an editing mode with a clean single toolbar that allows you to select and change any errors by tapping a single finger. The annotations are highlighted in bright orange colored rectangles or by arrows. The app does not have the ability to add text to the markup yet but the feature may be added in the next update. However users can still add notes highlighting the error in the email messages that they send across with the Bugshot.
Marco describes Bugshot on Marco.org as: Bugshot's sole purpose is dealing with those screenshots better: being a home for them, making it easier to find them (rather than browsing your entire Camera Roll, interspersed with photos), and making it fast and easy to draw big orange annotations on them so it's clear what needs attention.
Ironically the new app already has a bug. The Bugshot icon has an early Core Graphics glitch, where the grid that is added to the screenshots doesn't cover the full screen in landscape mode. Arment has commented that the bug will be fixed in the next Bugshot 1.0.1 update. The app can be downloaded from here.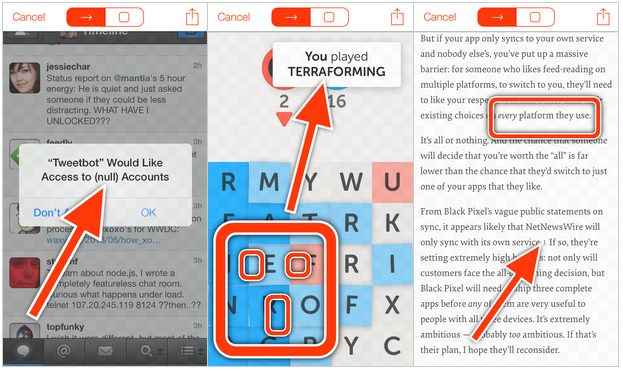 Source: TNW