As it was made clear recently, Windows' support for Google and its apps has reached a bare minimum. Unfortunately, not an essential minimum, which means we get to write a workshop on how to survive this harsh reality for all you people who own Windows Phones and have joined the majority of the masses when it comes to Google reliance. We suggest you keep this workshop safe, because even if Windows comes to its senses, it's an app-eat-app world out there and you never know when this knowledge may come in handy.

Getting past the issue with contacts: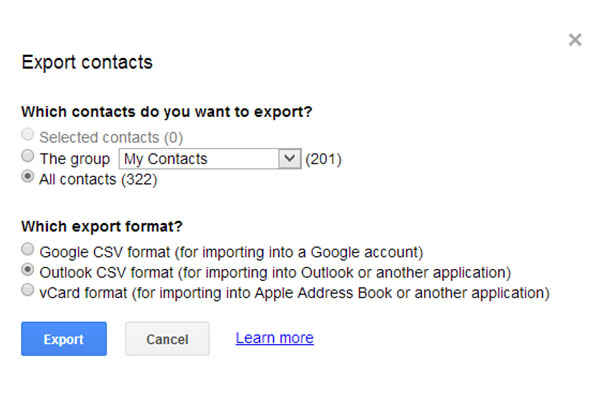 Exporting your contacts for Outlook from Gmail
Based on a post on WP8 forums it would appear that if you decide to reset your phone, or for any reason delete your Google account sync, that's the end of it. It will synchronize your emails, but your Google contacts and calendar will cease to exist. So step numero Uno: Don't do it!

Oh. You already did? Pity. But don't worry. In all honesty, it's an inconvenience, but not one that's too complicated to handle. Sign into your Google account on your PC and enter the 'Contacts' tab. In the 'More' drop box, enter the 'Export...' menu, select 'All contacts' and check the 'Outlook CSV Format'. Save the CSV file wherever convenient on your PC, then log into Outlook in your browser using the Microsoft Live ID your phone is registered to. Use the drop-down menu on the top left to enter 'People'. Select the 'Import from file' option and browse for your saved CSV file. Your Outlook ID now has your Google contacts all exported and ready to use.

If you want to do away with bothering with two IDs altogether, enter the settings menu (the gear-shaped icon on the top right-hand corner) in your Outlook account and select 'More mail settings'. Select 'Import email accounts' and give Outlook permission to access your Gmail ID and synchronize everything to your Outlook account, and you're a 'People' person again. Only this time, Outlook stores your contacts and email, primarily.

Getting Hangouts on WP8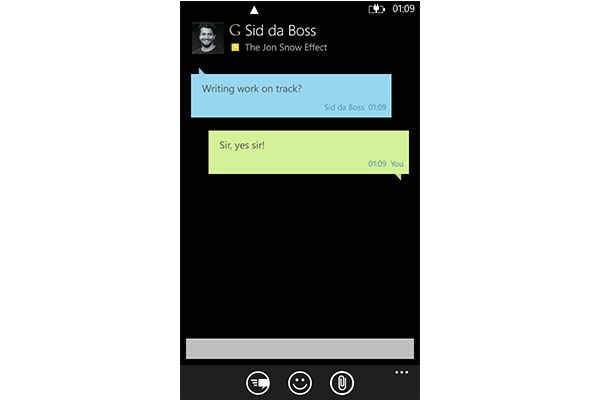 Google Hangouts on IM

Can't use your Google account to chat on WP8 because there's no 'Hangout' app? Shift to IM .
IM is a neat app in itself. It synchronizes all your IM-ing into one concrete application. Effectively, you can do away with every instant messaging app and just rely on this. Unless, of course, you're the kind that doesn't like consolidating your chats. Admittedly, it handles some infrequent platforms as well like Sina, Mig33, Fetion and Gadu-Gadu; but also puts Hangouts, FB Chat, Yahoo! Messenger, Skype and Windows Live under one banner. It's a smooth app, and easy-to use.

Accessing your G on Windows Phone8: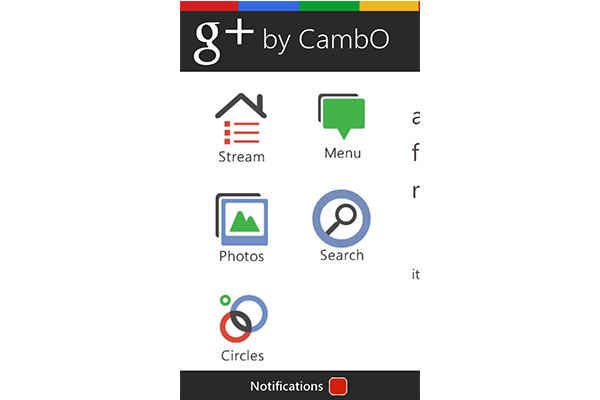 Okay, admittedly, G isn't all that popular. But keeping that aside, for all those of you who're really into it, iOS and Android offer native Google apps. Windows Phone 8 mostly has third-party replacements that display a mobile view of the website.
After trying a few other options, one of the best alternatives for Google is the Google Plus Viewer. It's free and has a pretty smooth user interface. When one opens the app, it renders a mobile view and most of the traditional Google features are available right there, like on any browser.

Alternatives for Google Drive on WP8: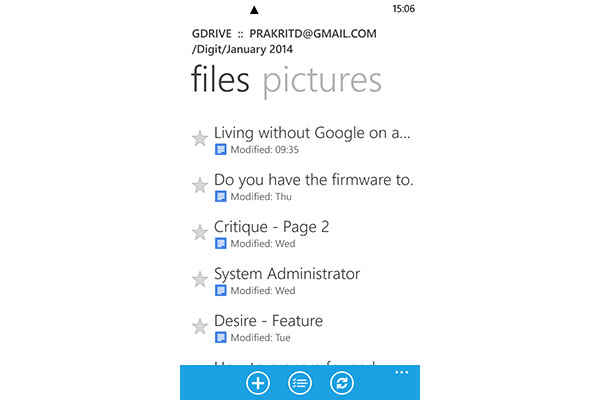 GDrive

This app's so good that it feels like the real thing. After an hour of testing, we realized that this app is NOT by Google. GDrive by Pedro Lamas is your Google Drive sync app on the WP8. It provides a very neat mobile interface to view your Google Drive files. With the exception of eBooks, GDrive could open pretty much any file directly off the app. Smooth, well-designed and quick to impress, GDrive is a must for any of you who rely on Google cloud storage for their backups.

Third-Party Google Maps Apps: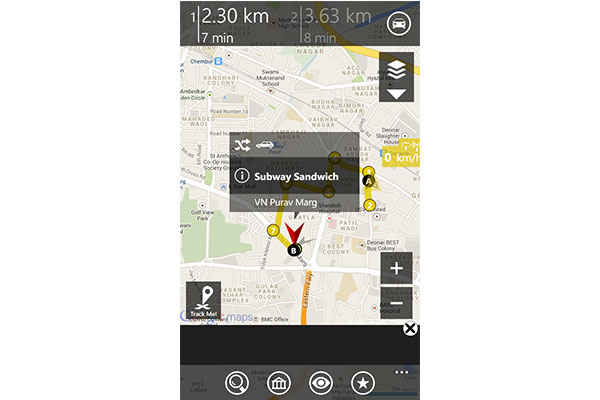 GMaps
No. Not an official Google map app for WP8, just yet. With the Apple fiasco followed by the latest catfight with Windows, Google seems to be backing on the Android market for Google Map users. But that's a topic for a whole different story. For Windows users who aren't too fond of HERE Maps (previously known as Nokia Maps), the best third-party replacement for Google maps is gMaps by DreamTeam Mobile. You could pay Rs. 135 for it, or simply download the ad-friendly version. The UI is a lot friendlier than most other map apps.

Shift to UC browser: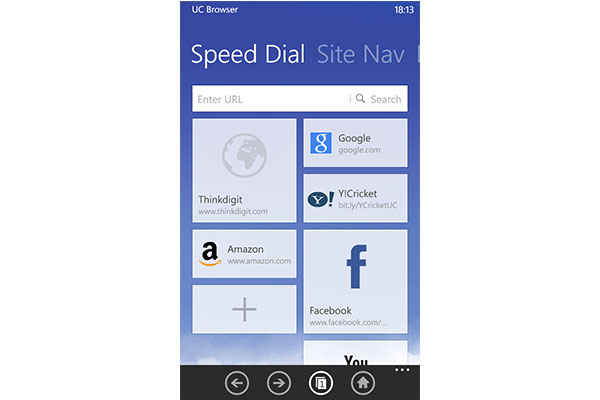 UC UI
No Chrome Browser for Windows? Switch. Presenting – UC Browser. It's Chrome with a difference. Lightweight, easy to use and available on Windows. Sync your bookmarks, use Google search freely, and say goodbye to the Internet Explorer for WP8. Easy as click-and go.

There are several such third-party apps available in the Windows Store. If these don't suit you, and if you're willing to pay, services improve considerably. But while you find your way to apps that meet your needs, the apps and methods mentioned above should keep you satisfied.