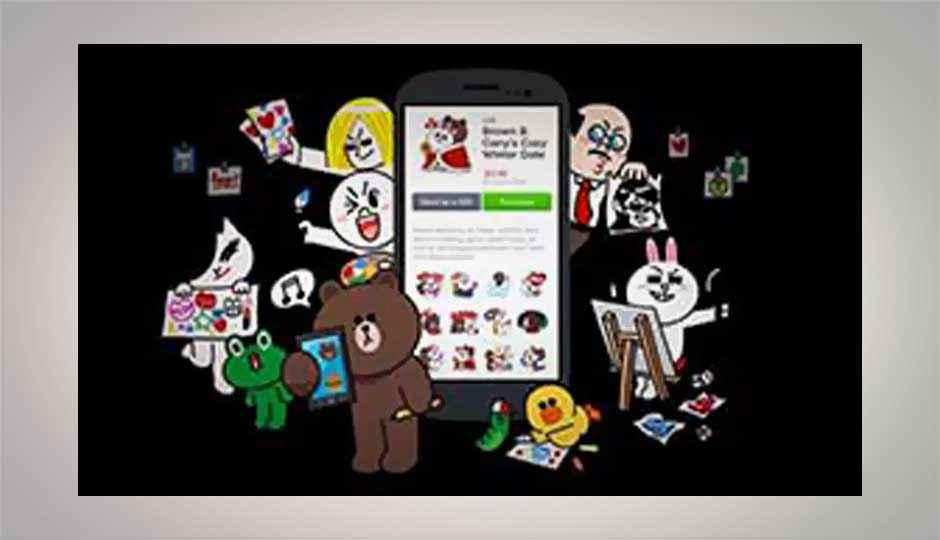 LINE Corporation, the creators of the popular LINE messaging app, is launching an open marketplace for people who want to sell their innovative sticker designs. The LINE Creators Market will be open to everyone to showcase their artistic talent.
In order to participate, users will have to register online and submit their original designs. They can start selling their stickers once the designs have been approved by LINE. The designers can give any name to their stickers sets but should also make sure that the title is not more than 40 characters. The detailed description of the set should be within 160 characters. The sticker pack would be sold online for about JPY 100 or about $1. The designers will receive half of the total proceeds from the initiative.
Overall, designers can upload 42 images in PNG format. Participants have to submit one main image of 240 X 240 pixels, a one chat room tab image of 96 X 74 pixels, and all 40 stickers should be be 370 X 320 pixels.

LINE suggests that the artists must submit drawings that are easier to use in daily communication processes. The corporation stated that it will not accept photographs and reject stickers with suggestive illustrations and offensive symbols. The LINE Creators Market will be launched in Japan this April.
LINE launched the LINE messaging app in 2011 and has more than 100,000 original stickers and related emoticons as of now. The messaging app has more than 300 million users world wide and plans to reach 500 million by the end of this year. The app recently added some new features like video calling and Snap Movie.
Source: TruTower