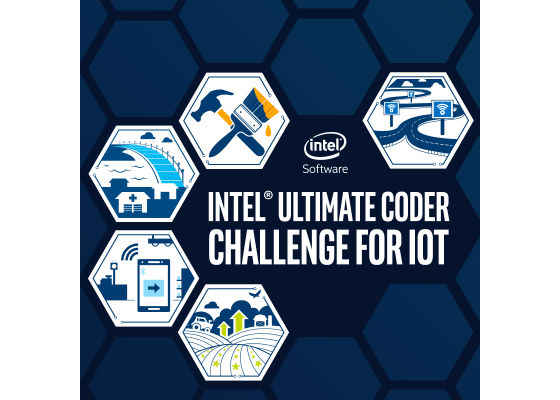 Team Vaidya* Takes Healthcare to Rural Areas Using IoT
Now that the eight-week Intel® Ultimate Coder Challenge for IoT is complete, teams continue developing and expanding their projects into the commercial sector. Key to this progress is the Intel® IoT Developer Kit, which streamlines the path to product by providing hardware, software and tools in an easy-to-use package.
Five global teams selected from over 180 submissions went head-to-head developing innovative commercial IoT solutions using Intel® IoT technology to address real-world issues. During the competition, teams posted their progress to encourage feedback from judges and other developers.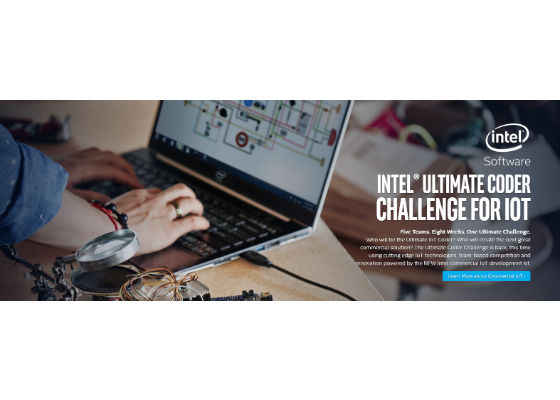 In August, Team IoT Vaidya captured Grand Prize in the competition with their Cognitive Healthcare System for Rural Areas. The project enabled patients from remote areas with access to a medical diagnostic monitoring system utilizing an IoT solution which feeds data to the cloud for analysis and diagnosis.
Each team is overcoming challenges and obstacles to pursue their projects on a larger scale. To learn more about Team Vaidya and their project, you can view their video presentation from the competition. In this update, learn how Team Vaidya continues to develop their Cognitive Heathcare System and how they plan to bring it to rural areas.
Progress Beyond the Challenge
Team Vaidya made the initial cut and is among the first 40 teams chosen for the Plugin Program. Plugin is a collaborative incubation program for start-ups sponsored by the government in Bombay, India, and Intel® India. The team will focus on this competition to commercialize their project.
The Plugin program provides incubation with a focus on moving from proof of concept to final product, business model validation, and commercialization. The selected companies will get access to Intel India Maker Lab in Bengaluru & SINE facilities in Mumbai.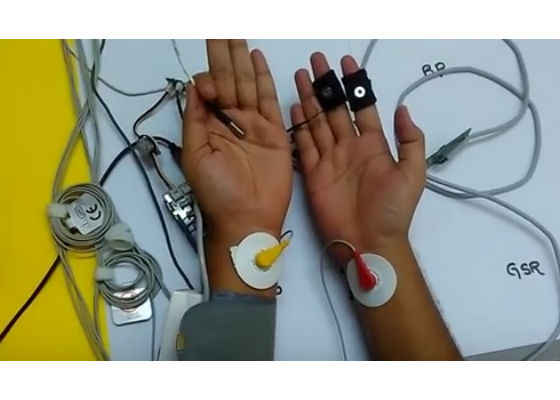 The goal for Vaidya is to commercialize their healthcare system. Plugin would be the next big leap for the team to bring the product to market. Vaidya hopes to tap into the various services and mentors offered through Plugin to help build their Cognitive Heathcare System into a viable solution.
Project Methodologies
While the team was involved in the Intel® Ultimate Coder Challenge for IoT for just two months, they formulated the concept of developing the healthcare solution while still in college. In fact, most of the team graduated during the competition! When they started out, they had a very basic solution which was not connected to the cloud.
The original system was a remote-only device that relied on a direct connection. During the Challenge, they modified the system so it would connect to the cloud. This provided several pathways to important patient data.
This head start in planning allowed the team to focus on other design aspects. Machine learning features were added to detect anomalies in ECG readings. Initially the team had been working for a year or so, but in the two months of the competition, they were able to add many significant features.
Tips Based on the Experience
Team Vaidya offered several tips on experience gained in the competition. The planning stage took several months and was crucial to the project. Team Vaidya relied on their plan which focused on getting the main project running. Once the project was functional the team could spend their time adding features which significantly added to the value of the project.
Another tip the team stressed is to look around the community for various types of support. Research possibilities such as a government incubator or start-up assistance that could help your project get moving. And finally be sure to look for competitions like the Intel® Ultimate Coder Challenge for IoT to both showcase your ideas and to provide assistance from industry experts in furthering your solutions.
Key Learnings
The aim for Team Vaidya was to help communities and rural areas access healthcare. The reality is that the team found support in other types of communities to see their project come to life. There is a variety of help out there, and when you feel strongly about solving a worldwide problem as Team Vaidya did, it can be easy to find resources willing to lend a hand.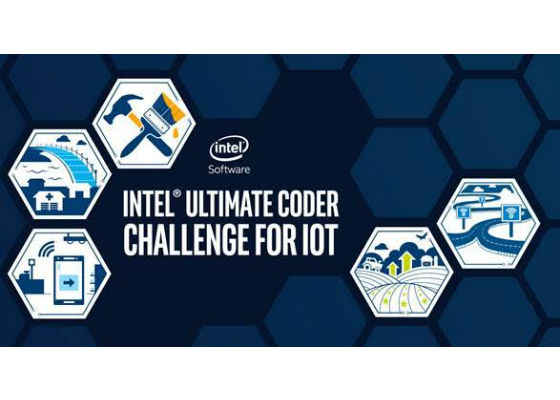 For more such intel IoT resources and tools from Intel, please visit the Intel® Developer Zone
Source:https://software.intel.com/en-us/blogs/2016/12/13/intel-ultimate-coder-challenge-for-iot-what-is-team-vaidya-up-to-now
Other Popular Deals
Samsung A7 2016 Edition Golden

Rs. 18990 *

Buy Now

Redmi Note 5 Pro (Gold, 4GB...

Rs. 11999

Buy Now

Redmi 6 Pro (Black, 3GB RAM,...

Rs. 8999

Buy Now
*Includes Cashback
​