At the recent #YHACK event at Yale University the Intel IoT Developer Program Team were on hand to distribute fifty sets of Intel® Edison boards and the Grove Sensor Kits. These kits proved extremely popular with the developers and many teams went on to develop devices using this IoT kit.

After 36 hours of continuous development, five projects featuring the Edison were submitted for judging. They featured motion sensing, twitter notifications, innovative sensor designs and retail options including payment methods and instantaneous and random travel booking applications.
One of my personal favorites was a fun project called "Get The Flight Out",and it incorporated a button, buzzer and LCD to create a device similar to an Amazon Dash button, but instead of ordering groceries with one push, this device would book the first flight out of town, and even ordered an Uber car to get you to the airport on time.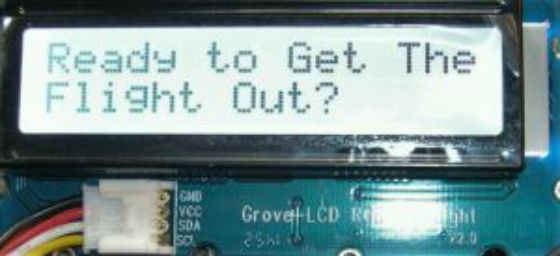 The judging and prizes for this hackathon consists of a sponsor section and an overall hackathon section. As Intel Judges we selected two projects that deserved our individual prizes, and we gave those out to the CheckMeOut project and the iTactile Sensor project.
Eric Lees, who came all the way from Indiana to participate, won our Atom Tablet Prize because he developed a new type of sensor to work with his Intel Edison board. This novel sensor and haptic device used hall effect sensors and a magnetic actuator all suspended above an opposing magnetic base. He describes is a noptical version of a Leap Motion sensor, or as a 3D xyz mouse.
Its new, so it does help to be described in terms of existing devices. This was the first time in almost two years of running hackathons that we have seen a new type of sensor, and as "novelty" was one of the primary judging criteria, Eric was a clear winner.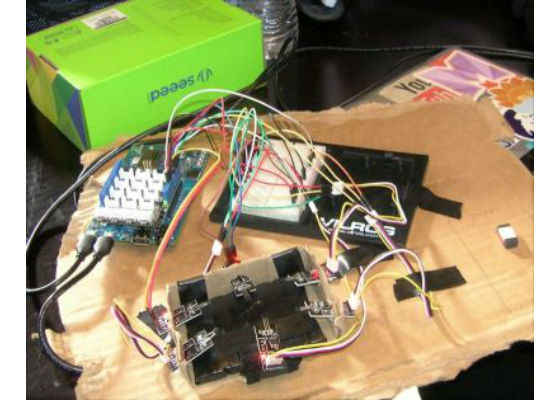 The CheckMeOut team built a proof of concept retail system that allows a user to select an item for purchase on their phone, using either a QR code or an NFC tag on the physical item in the store. Instead of waiting in line at the checkout, users could then pay for the item using either Paypal or Venmo on their phone. This purchase then activated the "in-store" vending system which used an Edison controlled servo system to open a lock and delivered the item to the judges table. This compelling demo was a favorite with the judges and took the grand prize of $3000.
This was our second year at Yhacks and it was a well organized event, with a large array of sponsors and prizes that led to over 180 projects being submitted for judging. Congratulations again to the CheckMeOut team, I could have used your product this weekend as I stood in a long line behind an array of shoppers, when all I wanted was to pay for one shirt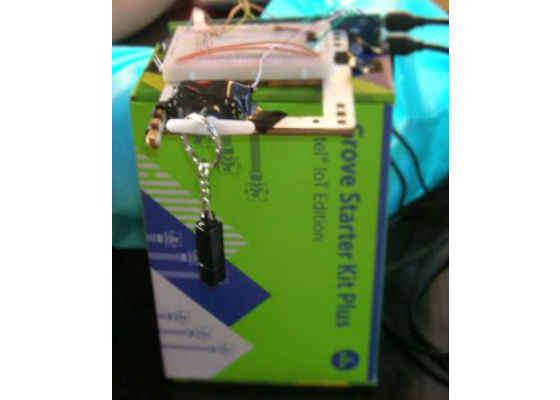 The photo below shows, from left to right, the Commons at Yale, where the judging took place, iTactile developers Eric Lees, and Team CheckMeOut. I'm also in the photo's, just in case you are wondering, "who's that guy in the Intel jacket?". Thanks to Vaghesh Patel for his support throughout the weekend and to Catherine Jensen and Kevin Foster from Intel's College Recruiting Team.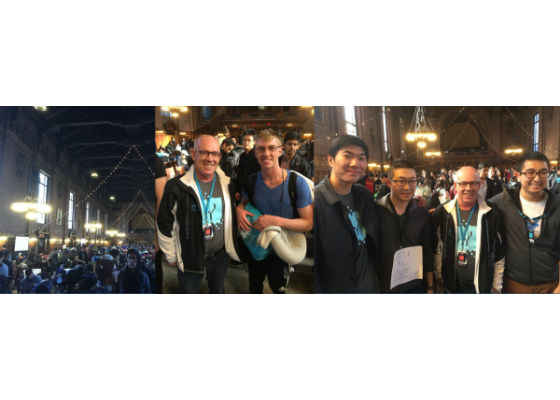 For more such intel IoT resources and tools from Intel, please visit the Intel® Developer Zone
Source: https://software.intel.com/en-us/blogs/2015/11/16/intelr-edison-iotretail-project-wins-grand-prize-at-yale-university-yhack-event/
Other Popular Deals
Samsung A7 2016 Edition Golden

Rs. 18990 *

Buy Now

Redmi 6A (Rose Gold, 2GB RAM,...

Rs. 5999

Buy Now

Redmi Y2 (Dark Grey, 4GB RAM,...

Rs. 10999

Buy Now
*Includes Cashback
​