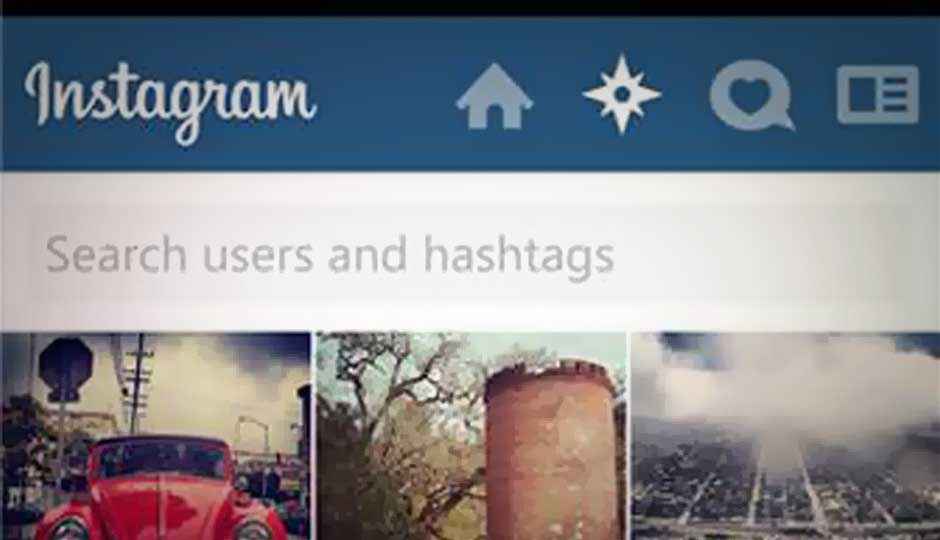 Instagram has finally landed on Windows Phone platform, but misses key features such as video recording and ability to tag friends. The app has been launched in Beta, and is available for download on the Windows Store.
Instagram has been one of the most requested apps on the Windows Phone for a long time. The arrival of the app was finally announced at Nokia's world event at Abu Dhabi in October. Instagram, massively popular on Android, lets you browse through friends photos, apply filters on your pictures and even add 'Likes' and comments.
Instagram users on the Windows Phone platform cannot click pictures separately as of now, as it doesn't have an in-app camera support. If you try to click a picture within the app, you will be taken to your smartphones camera. Once you shoot a picture you'll be taken back to Instagram to apply filters onto it.
Instagram announced the availability in a blog post: "In that past year, however, Instagram isn't all that's grown," reads the blog. "We've also seen the rise of a new mobile platform as tens of millions of people around the world have taken to Windows Phones. Our mission is to give everyone the ability to capture and share the moments around them, so our team has been working hard to bring Instagram to Windows Phone users everywhere."
Instagram added that app for Windows Phone is still in development. In a blog post the company stated, "We wanted to make Instagram available to people with Windows Phones as quickly as possible, so we focused on creating an awesome experience with Instagram's core features. We're not finished, and our team will continue developing the Windows Phone app to keep releasing features and bringing you the best Instagram possible."
You can download the app from the Windows Phone Store!
Source: Instagram