Instagram has rolled out an updated version for the iOS platform, adding a new filter (Mayfair), apart from improved language support and a range of performance improvements.
The update version 3.4.0 brings back the feature to share pictures from any album from your iPhone, instead of the main camera roll. The feature was missed by many users when it disappeared from the app's last update.
Now, if you have signed into Facebook's iOS 6 integrated app and log into Instagram, you can then directly share items on Facebook. This makes it easier for users to share their Instagram pics on the social networking website. Moreover, Instagram language support is now available in 25 languages.
The Mayfair filter features a cool lavender cast, which lightens the center of a picture and adds subtle vignetting. Check it out below: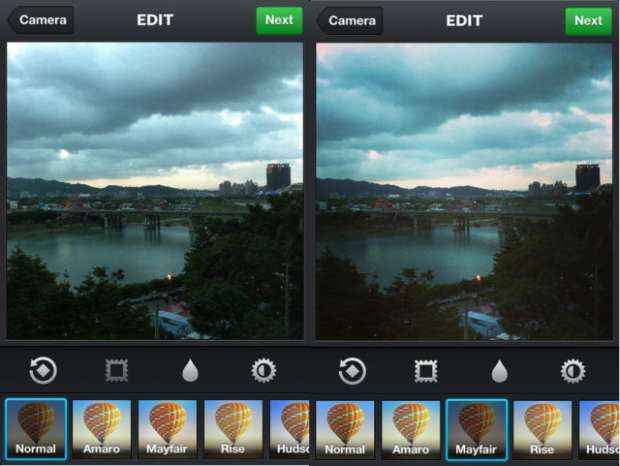 Instagram's Mayfair filter
The update, however, comes with a new UI bug that allegedly made private pics appear to be viewable by anyone. Instagram has acknowledged the issue and confirmed that private accounts remain private despite the state of the slider. The company is actively working on a fix.
The app update comes on the heels of outcry on Instagram's changes to its terms of service that hinted the company had the rights to sell content posted by its users. Not only Instagram co-founder Kevin Systrom issued an apology, also withdrew the proposed changes.