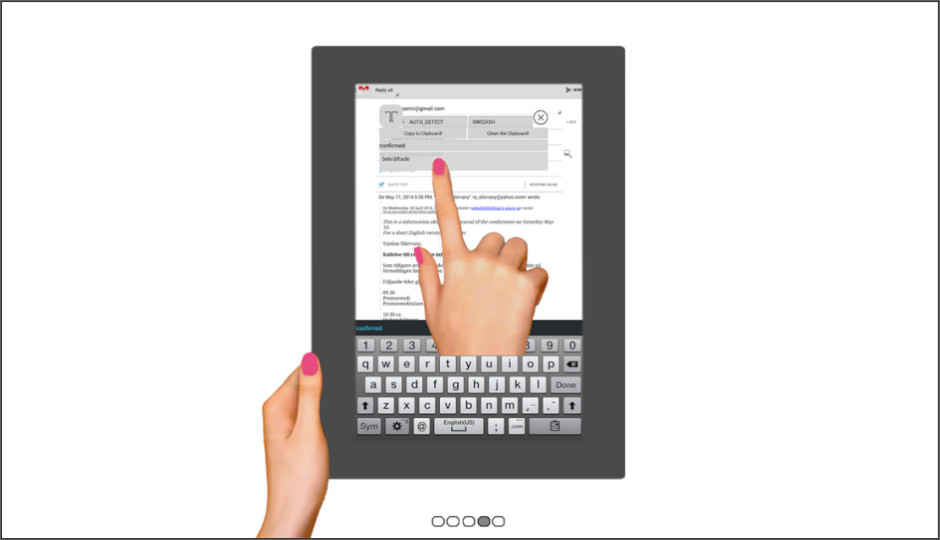 A developer at MedCV (Medical Computer Vision) Tools has launched an app called Inapp Translator which can easily translate all or part of any text in any language to the user-preferred languages without closing the active application. The translation is given inside the app without taking the user to another screen as it uses a floating button for interaction. By default the app translates to English but that option can be changed to the desired language that is supported.
The app has been developed to offer an easy way of translating text without switching between applications. It supports 45 languages and works with apps that let users copy text. Some of the supported apps include Yahoo, Gmail, Google Docs, Outlook Mail, Office Tools, Viber, Facebook, Twitter, including all the major browsers On Android.
Inapp Translator can be used as a language education tool as well. Languages that are supported include Arabic, Bulgarian, Catalan, Chinese Simplified, Chinese Traditional, Czech, Danish, Dutch, English, Estonian, Finnish, French, German, Greek, Haitian Creole, Hebrew, Hindi, Hmong Daw, Hungarian, Indonesian, Italian, Japanese, Klingon, Klingon (pIqaD), Korean, Latvian, Lithuanian, Malay, Maltese, Norwegian, Persian, Polish, Portuguese, Romanian, Russian, Slovak, Slovenian, Spanish, Swedish, Thai, Turkish, Ukrainian, Urdu, Vietnamese and Welsh.
Even though many users are complaining about its UI, most are satisfied with the functionality of the app so far but the app does need quite a rework. Currently the app may not be as stable as expected but the developers have promised to work on all the reported issues. The app requires Android v2.2 and above. It can be downloaded for free but if you want an ad-free version, you will need to pay around $7.43 which makes it quite expensive. The ad-free version works quite fine and if you are not annoyed by its ads, it shouldn't make much difference.
Users can easily translate text from an email, websites, documents or any other app that permits copying without leaving the main app. The Inapp Translate app is said to have been produced with Microsoft's help as claimed on its official page on Facebook which means the app is based on Microsoft Translator.
Source: Google Play