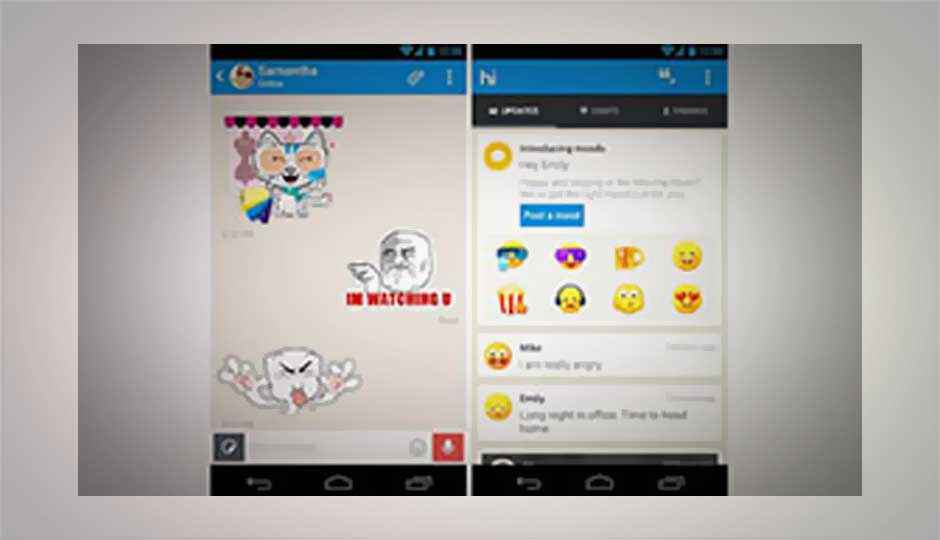 Bharti Softbank backed mobile messaging service Hike has hit the 15 million registered users mark, growing its user base from 5 million to 15 million in just 9 months.
Kavin Mittal, creator of Hike says that the youth is the main audience for the instant messaging service. According to reports 80 percent of all its users fall under the age of 25. This may be because of the advanced privacy feature that the app allows. Users can choose to share their 'Last Seen' and 'Status Updates' with selected set of friends. Its Hike Offline feature, lets users send free messages to their friends who're not online. It also has localized sticker packs such as 'Things Indians Say' and a playful Bollywood pack for its users. The apps 90 users are from India, according to the company's website. The app is currently available for Android, Windows Phone, S40 and iOS platforms.
"We're seeing tremendous growth with hike especially amongst the youth. We've tripled our user base in just 9 months to 15M users and we're dedicated to build a world class service for this mobile-first market," says Kavin Mittal, creator of Hike.
Speaking of the future plans, Kavin adds, "We're completely focused on the youth and we've got some really cool and innovative ideas we're working on in the pipeline for that segment".
Talking about the Facebook-WhatsApp deal, Mittal adds, "The Facebook- Whatsapp deal highlights the increasing importance of the messaging space and the role it will play in mobile-internet going forward. We're seeing India following a similar growth trajectory especially in the messaging space; with the proliferation of cheaper smartphones and data plans".
Facebook has acquired Whatsapp for a record $19 billion. The social networking giant will pay $16 billion upfront in cash and shares and the rest $3 billion in shares over the next 4 years to WhatsApp's founders and employees.

Source: Indian Express