Google has finally started rolling out its Awareness APIs to app developers, with an aim to help them understand user behaviour more deeply than before. This comes in addition to the recent spate of efforts made by the Mountain View based tech giant in understanding user preferences and predicting their actions.
Awareness APIs were first announced at Google I/O 2016, and are now finally making their way to the developers. According to Google, these APIs will give 7 different types of contexts to apps - including location, weather, user activity, and nearby beacons. Here, beacons refer to Bluetooth beacons, which are physical Bluetooth hubs that are expected to grow in popularity with the coming of Bluetooth 5. These Bluetooth beacons will also provide more context to smart, connected devices in the future. According to predictions by the Bluetooth Special Interest Group, there will be 371 million Bluetooth beacons by 2020, but this expansion is first set to hit developed markets.
So, Awareness APIs will definitely make apps smarter, by giving them access to more of the user's data. According to Google there are two types of APIs that will take advantage of context signals within your apps. Firstly, the Snapshot API will help apps request information regarding the user's current context. For example, "give me the user's current location and the current weather conditions". Secondly, Fence API can be used to react to a user's current contexts to match a set of predetermined conditions. For example, "tell me the user's current location and if the user is walking or running right now".
Although one would presume differently, Google says that these APIs will also be battery efficient, while providing heightened insight into a user's activities. An Android developer post detailing Awareness APIs says, "As a single, simplified surface, the Awareness APIs combine optimally processed context signals in new ways that were not previously possible, providing more accurate and insightful context cues, while also managing system resources to save battery and minimize bandwidth."
So, not only will Awareness APIs make apps more perceptive, it will also give developers the ability to reduce battery and bandwidth consumption for their apps on Google Play Store.
As a use case scenario of the Fence API, Google has cited an online real-estate service called Trulia. Trulia uses the Fence API to suggest open houses to users based on weather conditions of the day.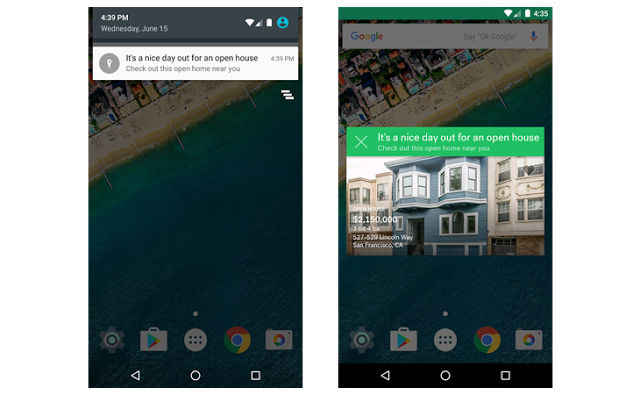 Another app called SuperPlayer Music Playlists takes advantage of the Snapshot API to suggest music matches by predicting the user's mood based on contextual cues like location, activity, weather, etc.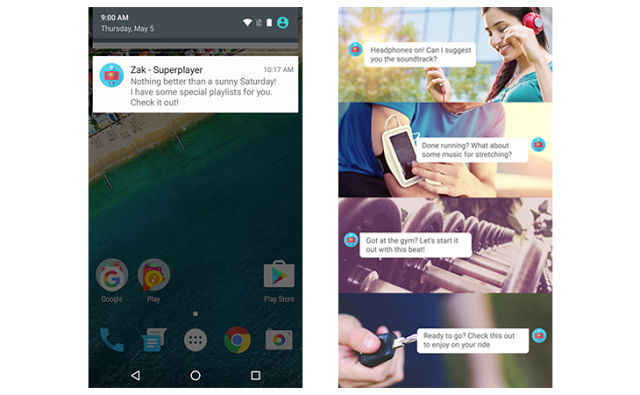 In a way, the Awareness API gives apps an artificial intelligence boost, a platform Google is working hard to push in its services this year. The big security question still looms and it is still not clear if users will be able to alter permissions for apps based on the Awareness API. Rest assured, developers will have more power over your data now. Given the recent app based malware attacks in mind, the possibility of hackers accessing this information also cannot be ruled out.
Other Popular Deals
Samsung A7 2016 Edition Golden

Rs. 18990 *

Buy Now

OnePlus 6 (Mirror Black, 6GB...

Rs. 34999

Buy Now

Realme 1 (Diamond Black, 4GB...

Rs. 12990

Buy Now
*Includes Cashback
​