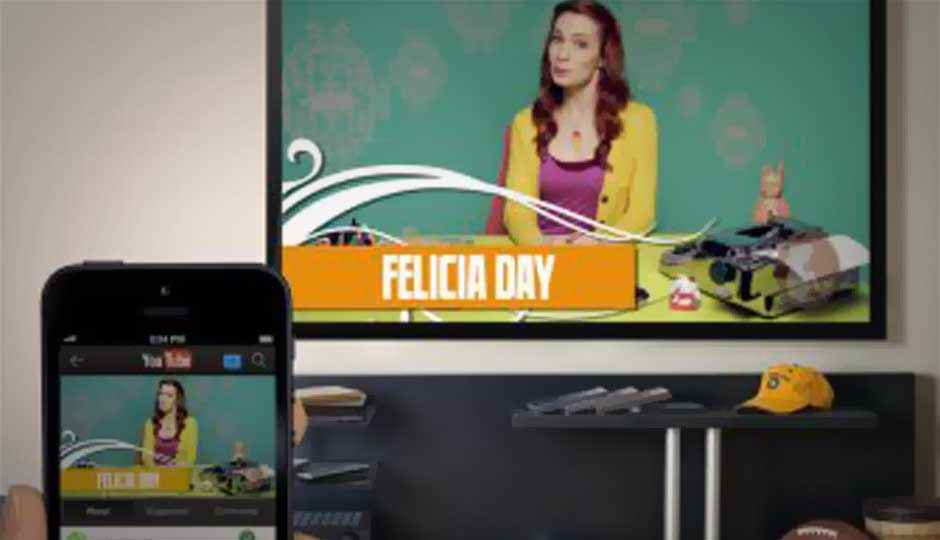 Google has rolled out an update its YouTube app for iOS platform that allows users to pair their devices with a compatible TV or set-box to manage videos on the big screen.
The new feature known as "send to TV" is available for iPhone, iPad, or iPod touch devices. Users can use the feature to make their iOS device as a remote for select smart TVs, if they are on the same Wi-Fi network.
To use the "send to TV" feature, users need to choose a video on their mobile device, then tap the icon at the top of the screen to automatically begin playback on the TV. There are play and pause buttons as well. Moreover, users can even scrub videos in order to skip ahead.
"Already happily using it," Calin Sandici said in a YouTube Google announcement. "Amazing/awesome/astonishing feature, so obvious if you think about it. A kind of webservices for the TVs."
The updated version of YouTube for iOS is available now from the App Store.
It's notable automatic pairing feature is already available for Android version of the YouTube app. The update was rolled out back in November. The Android version has similar features including pause, skip and scroll. The app also allows users to search for new videos on the phone as well as play the video without any interruption on the TV.