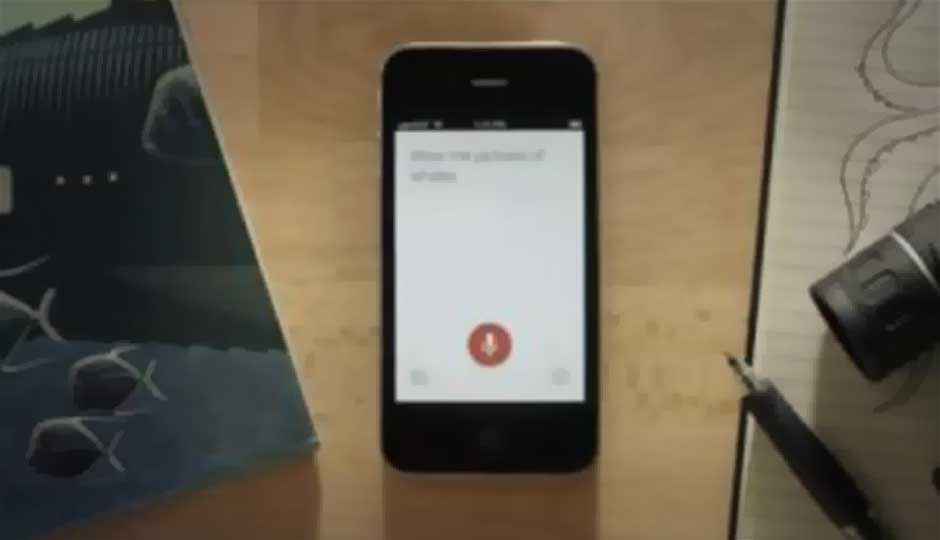 Google has added voice-search to its Google Search app on iOS, giving users an alternative to Apple's native voice-assistant Siri.
Google in a blog post says the new voice search functionality aims to better recognise the context and intent of users' searches and providing "the comprehensive Google search results you know and love."
"Fast and accurate voice recognition technology enables Google to understand exactly what you're saying. Getting an answer is as simple as tapping on the microphone icon and asking a question like, "Is United Airlines flight 318 on time?" Your words appear as you speak, you get your answer immediately and—if it's short and quick, like the status and departure time of your flight—Google tells you the answer aloud," says Google in the post.
The new search is powered by Google' Knowledge Graph.
The app is now very similar to the Google Voice Search built into Android 4.1 Jelly Bean. The updated Search app helps users find a wide range of answers such as 'What does Yankee Stadium look like?' Google shows users hundreds of pictures instantly.
If you ask "Play me a trailer of the upcoming James Bond movie." A trailer starts playing immediately right within Google Search. "When does daylight savings time end?" The answer will appear above the search results, so you can set your clock without having to click on a link. "Who's in the cast of The Office?" See a complete cast list and find out who made you crack up last night.
Google's answer to Siri comes shortly after Apple Maps debacle. With the latest iOS 6, Apple had introduced its own Maps service as a replacement to the Google Maps. However, Apple Maps ran into spate of controversies with the company compelled to tender apology over the poor quality.
Apple recently fired Scott Forstall (senior vice president of iOS Software at Apple) because of his refusal to sign an apology letter about the Apple Maps launch fiasco.
In the meanwhile, download the Google Search app for iPhone, iPad or iPod Touch here. Also check out the video below to discover more about the new Google Search app: