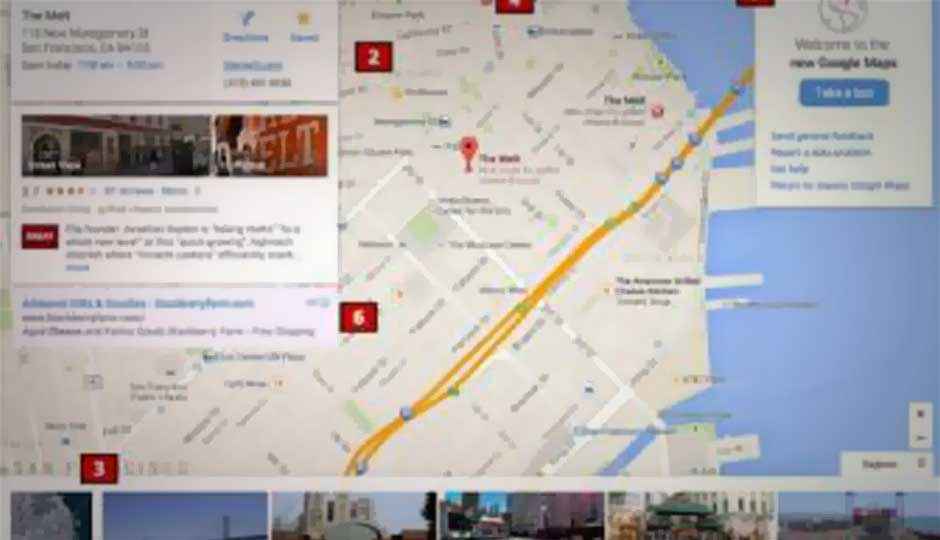 Google is set to roll out a brand new interface for its Maps service. According to a blog called Google Operating System, the upcoming update will get rid of Maps' sidebar, and will have information in pop-ups, which will appear on top of a full-screen map. The new interface, dubbed as an 'immersive' one, will shift focus to the map from the navigational tools like zoom and directions.
The blog has also posted purported pics of the revamped app, which appears to be more compatible with touchscreens. The updated Google Maps app is likely to allow users to customise local search results to venues recommended by top reviews or friends in their Google circles. Moreover, next version will include updates to Maps' icons, text styles, and the colours of the map itself.
The blog, however, does not reveal when the overhauled app will be officially announced, but hinted it could happen at the forthcoming Google I/O.