Google has rolled out a revamped version of its Gmail for feature phones. The new version comes with a range of new features as well as an improved user interface.
Google has reduced the number of button presses required to read, reply and compose emails. For an example, users can reply directly to a message from the thread view. There's also option to move to the previous or next conversation.
"People use all sorts of devices to access Gmail: their web browser, smartphone, tablet and, in many parts of the world, their feature phone. For those of you who use a feature phone to access Gmail on the go, starting today you're getting a brand new look that's faster and easier to use," says Google in a blog post.
The new update comes months after Google revamped the web-based Gmail site with a tabbed inbox to categorise and prioritise messages. Google recently improved the compose box of the Gmail, allowing users to compose mails in full screen.
The company says the full-screen compose box provided the flexibility to use the compose like a chat window in a separate screen. Users also have the option to expand the screen by clicking on the top right button or go to the default to full screen in the menu options in the bottom right.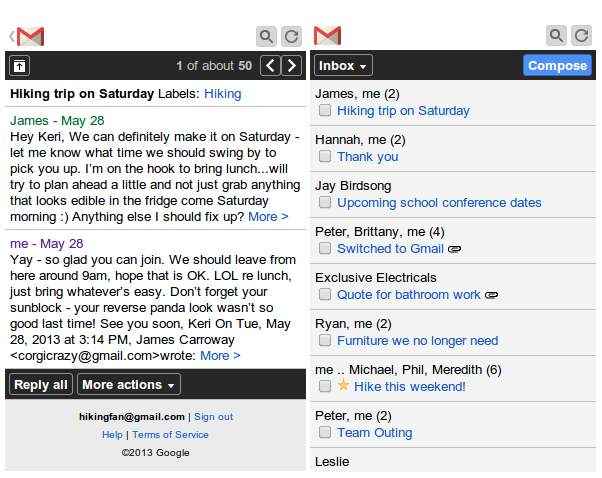 Gmail for feature phones