Virus Shield, a top rated antivirus app on Google Play Store has been removed by Google Inc. quickly after the app turned out to be fake. Thousands of people had already downloaded the fake anti-malware app, exposing a flaw in Google's Android ecosystem.
Virus Shield was available for download from the Play Store for $3.99 and the description claimed that it could protect your phone from harmful spyware and malware. It also claimed to improve battery life and promised "no pesky advertisements." A couple of weeks after its launch the app was downloaded more than 10,000 times and featured an average rating of 4.7 stars.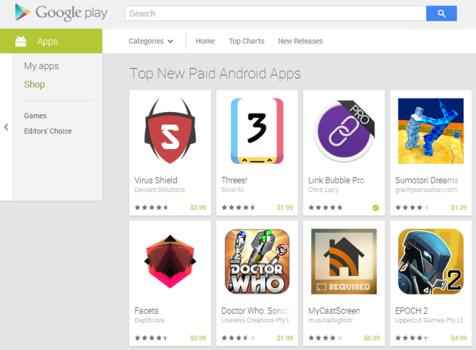 Thousands of users found that the app just changed the 'X' indicating not active, to a 'check mark' indicating active protection after download. Android Police dug into its code to confirm that it was "totally and completely devoid of any security benefit." The app developer was not listed on the Google Play Store, but the registered email address was matched to an account that had been banned from other forums for trying to scam people.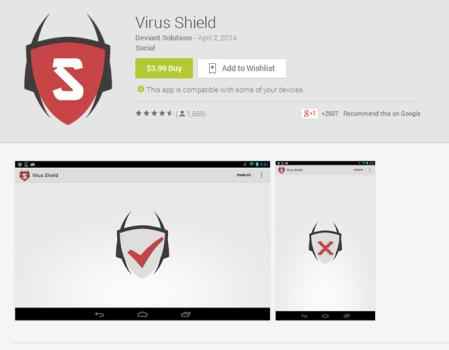 Apple which has a strict policy regarding the apps on the iTunes store and every app must be approved before it reaches the users. The "Virus Shield" app reveals a flaw in Google's Android market place as compared with Apple's iTunes Store. It is doubtful whether the app would have reached the users through the Apple app store let alone become one of the top selling mobile apps and shows the Google's system needs to change.
As Android Police says: "this is such a brazen and expensive fake app that we felt the need to give it some special attention. It's somewhat disheartening that an app so obviously fake could rise to the top, especially considering that it's paid, and possibly hundreds or thousands of people have been defrauded already."
Google seems to be struggling with fake apps, recently a fake clone of the popular Flappy Bird game was spotted of Google's Android Play store that tricks users into sending premium messages and increases their mobile bills. Last week, two Android apps were discovered that were used to mine Dogecoin and Litecoin.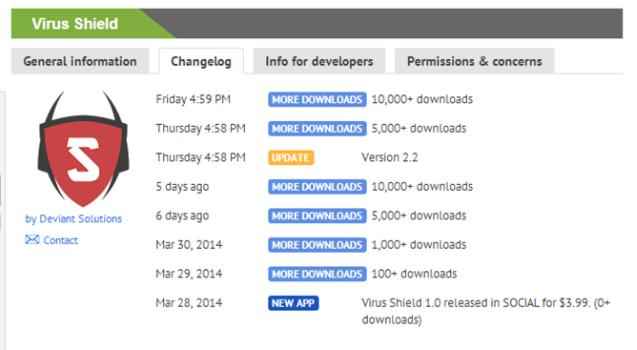 Source: Android Police