Google has released a 'Tablet App Quality checklist' urging developers to build tablet specific apps while focussing on quality. The idea is to guide developers on how to optimize the applications for the bigger screen and the hardware, as well as utilize the free resources within the overall package. The detailed walkthrough goes right down to details like widgets, icons and text.
This is a steady change in Google's stance which had till now countered Apple's ideology for separate apps for tablets and the iPhone with "we have apps that run on both phones and tablets". However, with the Nexus 7 tablet doing so well, Google wants to sort out the app quality issue that has for long been the lead point in a critics' attack.
The blog post clearly shows that Google is intent on solving the app quality issue quickly, and has the holiday shopping season as a virtual deadline. It reads, "With the release of Nexus 7 earlier this year, we shared some tips on how you can get your apps ready for a new wave of Android tablets. With the holiday season now approaching, we're creating even more ways for great tablet apps to be featured in Google Play - including a series of new app collections that highlight great apps specifically for tablet users."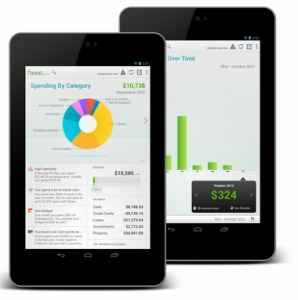 Google works to build quality apps for tablets
The Google checklist goes on to say, "Tablets are a growing part of the Android installed base that offers new opportunities for user engagement and monetization. If your app is targeting tablet users, this document helps you focus on key aspects of quality, feature set, and UI that can have a significant impact on the app's success. Each focus area is given as checklist item, with each one comprising several smaller tasks or best practices."
With the expected launch of the iPad Mini (or Mini iPad, depending on reports) soon, Google doesn't want the Nexus 7 to be under-prepared to fight Apple's dedicated ecosystem of tablet specific apps. In the meanwhile, check out the complete Google Tablet App Quality checklist here.