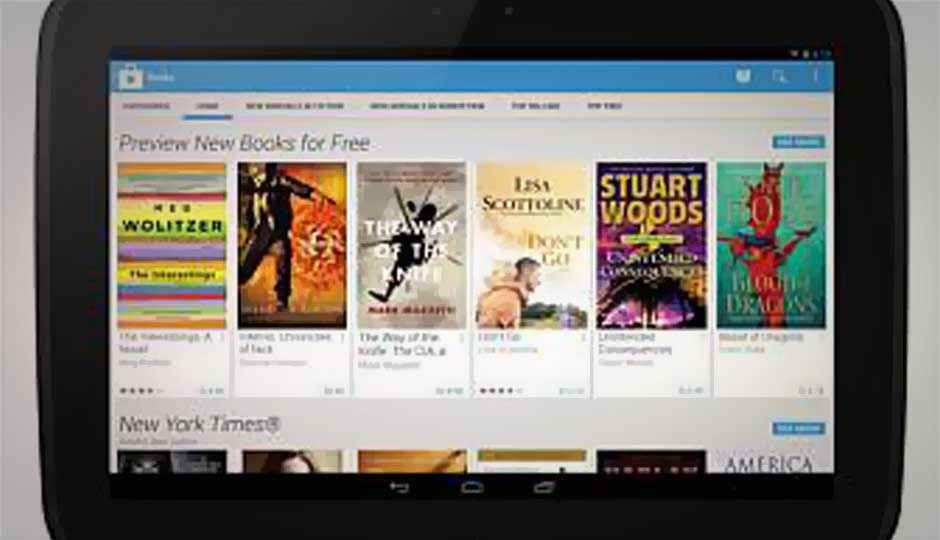 Google has announced an update for its Play store. The update isn't live for all users, but has gradually begun rolling out. The update will be version 4 of the Play store.
Elaborating on the Google Play store redesign, the official Android blog reads, "The new design focuses on bigger images that jump off the page. Similarly themed content is grouped together so you can hone in on a magazine to read or an app to try. As you move down the page, new recommendations continue to appear so there is always more to see and explore. We've also simplified purchasing so you can breeze through checkout and get to enjoying your movie rental or other content."
The blog goes on to say, "The redesigned Google Play store app starts rolling out today for Android phones and tablets running Android 2.2 (Froyo) and above. People around the world should see it over the next few weeks. Get ready for a simpler Google Play."
It's nice to see that the new look for the Play store will work with Android 2.2 even though it is a very old version of the OS. The new Play store update isn't live as of now but if you are one who is impatient and wants to get your hands on it, you can do so here. The download of the .apk file comes from Droid Life. They also have hands on video with the new version of the Google Play store. You can check out the video below.
Source: Android Official Blog