Google has announced changes to the play storeWhere to buy

8399 regarding the size of app updates. In its official Android Developers Blog, the company said that a new delta algorithm (called bsdiff) is being rolled out, which reduces the size of the updates for apps and games. According to the company, for approximately 98 percent of app updates from the Play Store, only the changes (called deltas), between the existing app and the update will be downloaded and merged with the existing files. This reduces the size of the update by up to 50 percent as compared to the previous algorithm. One of the examples that was given, was of Google Chrome. The major update between M46 to M47 was previously 22.9MB, now it is 12.9MB.
Google has also made it much clearer to know the exact amount of data that will be used when installing or updating apps or games. Users will now be shows the actual download size and not the APK file size. Further, if users already have the app or game, they will see only the update size. This will be pretty useful for users with limited mobile data as they will now be able to make more informed decision about downloading an app or an update using their mobile data, or if they should wait till they get access to Wi-Fi.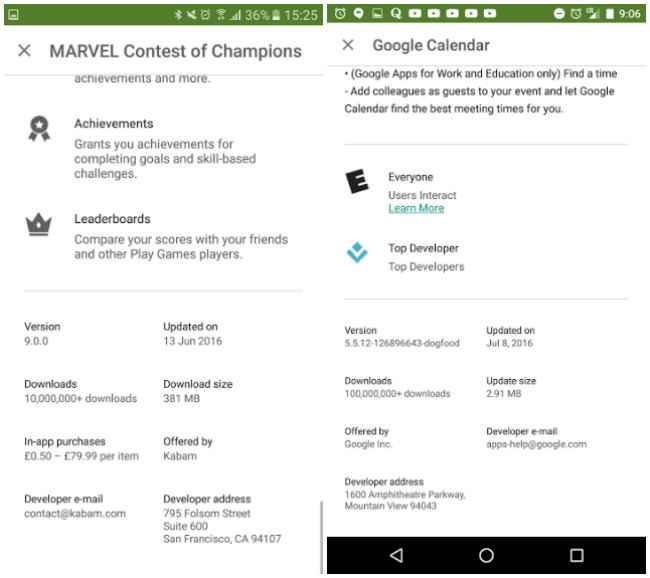 Other Popular Deals
*Includes Cashback
​