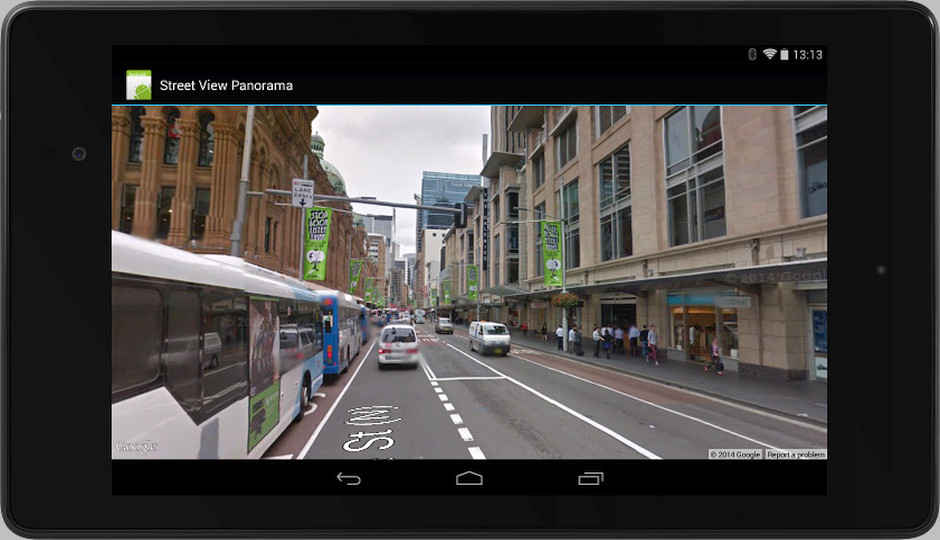 Google has begun rolling out a v4.4 update to its Google Play Services. The update includes major enhancements to Maps, an introduction of Street View, new features in Location, Games Services, and much more.
Google Play services 4.4 lets developers embed Street View in third-party apps using a new Google Maps API. Developers will be able to access street view imagery including panorama views. This means that developers will now be able to show Google Maps built right into their apps, instead of simply linking a user.
Google has added new features to Indoor Maps of the API, allowing developers to turn off the default floor picker so that they can build their own. It has also added the capability to identify of when a new building comes into focus to find the currently-active building and floor. The street view inclusion will also be useful for indoor mapping for shopping mall or museum, which could provide guided virtual tours with the dedicated app.
The update also adds two new activity detectors to their location app, which permits apps to recognize when a user is walking or running and behave accordingly. This will be useful to Android powered Fitness apps and those running Android wear. Google Play services will now let users send Game Gifts to multiple recipients in apps that utilize Google Play Games. Other updates are aimed at developers including support for in-app promo ads and easier implementation of a 'Buy With Google' button in apps using the Wallet Fragment API.
Google Camera app has also got a minor update today. The app now lets you click photos while recording. Apart from that you will find that the shutter button no longer shifts from side to side during rotations. You can get the latest update from the Google Play Store.
Source: Android Authority