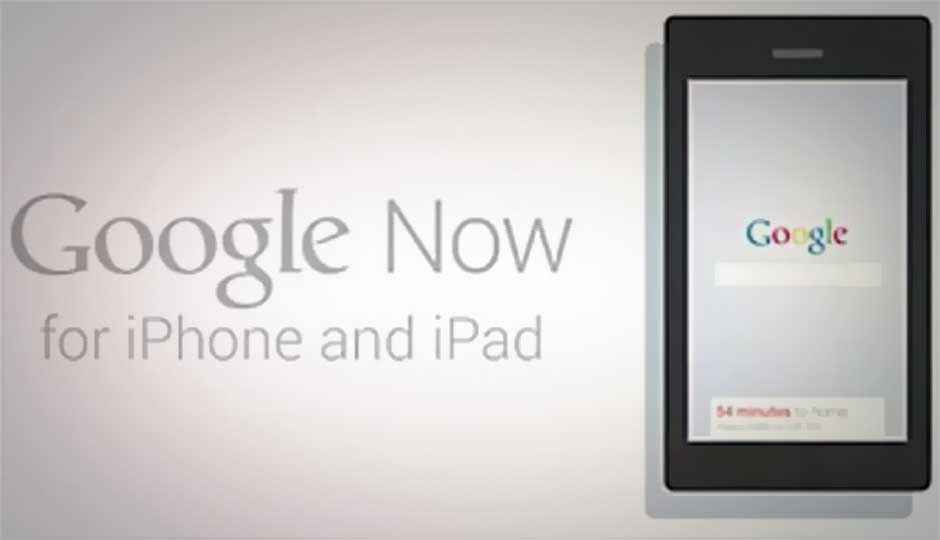 Google Now for iOS has just been leaked by the way of a video that was posted on YouTube, which was pulled quite promptly, but not before someone managed to download a copy of it. The authenticity of the ad can always be called into question, but given that it's got the same signature look as the official Google Now video, we have a feeling that we might see the service also make its way to iOS.
According to the video, the Google Now feature will be embedded into the existing Google Search app. From within the app, accessing Google Now is as simple as swiping up from the bottom of the screen. Google Now is the real-time information providing tool from Google, first introduced as a native app with Android 4.1 Jelly Bean.
Google Now can tell you a great deal of information, from how long it will take to get from your house to work, to what sort of delays you may face and what routes are available. It can also provide the score for any game that might be going on at the moment, provided you are into the sport. It's a really handy way of getting information, without having to resort to various apps and websites, displaying the information in a card-based system.
Google has brought its most powerful set of tools to iOS, maybe to show how it can play the game better than Apple itself, but has reserved Google Now for its own Android devices. It's been a feature many iOS users have been envious of, but if Google really does bring Google Now to iOS, then apple may have something to worry about. What is interesting is that if Google Now does make its way into the Google Search App, it would be compatible with every iOS device from iPhone 3GS up, which is a lot of iPhones. What this will translate to is a massive jump in user base for the Google app, meaning more people to collect data from, since Google loves collecting that data.
As of now, all we have is a video that shows Google Now coming to iOS, but we'd rather wait for the official announcement.