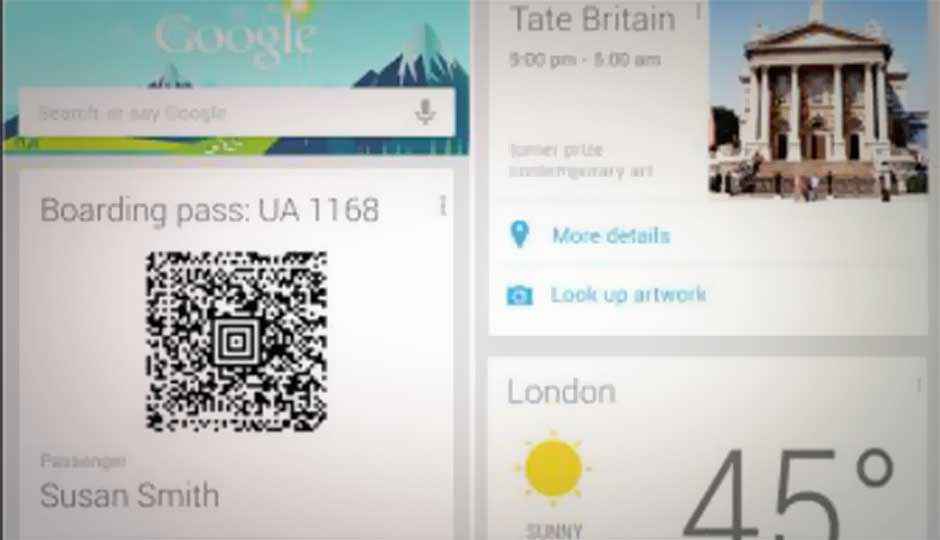 Google Now, the contextual search element that was introduced with the Jelly Bean update, has added some more features targeted at travellers.
Cards which are synonymous with Google Now are pulled up based on your search habits and location. Cards are now equipped with the ability to tell you what the weather will be like at your destination and can even automatically pull up your boarding pass once you are at the airport, based on your location data (this facility is currently only available with a US airline, but Google says more airlines will be added soon).
Google Now can also give you a list of events around you, that you can check out once you reach your destination along with a suggestion of websites for you to explore your destination. Also, say if you are at a museum or some historical monument, then using Google Goggles you can learn more about that spot.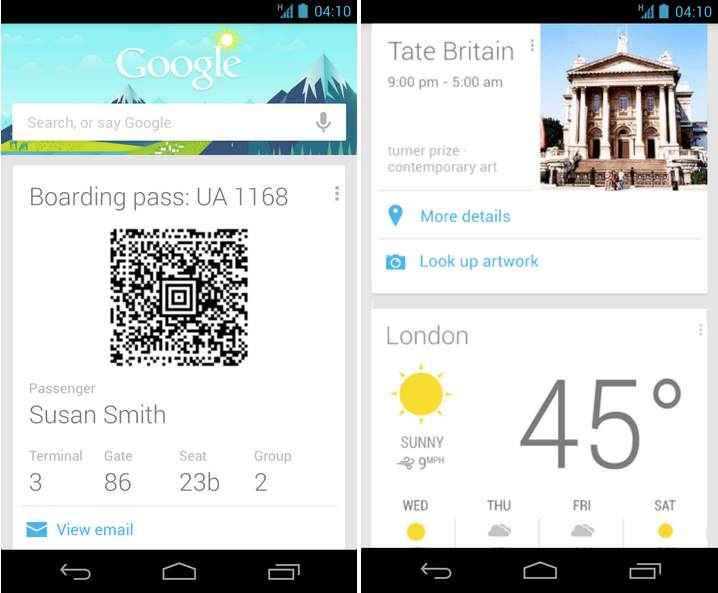 Google Now - Travel Cards Update
These are the new travel-centric features that have been added to Google Now in addition to cards such as currency conversion, translation and flight status cards.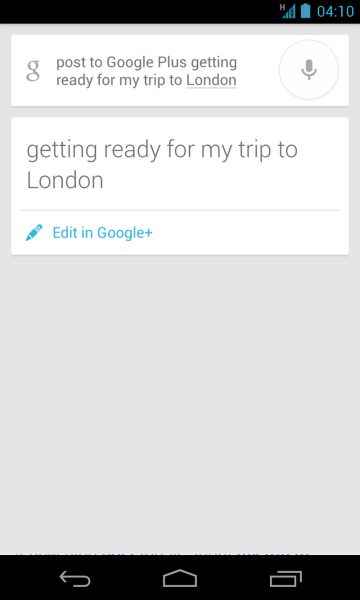 The other major update is with regard to Voice Search. You can now find out which song is playing around you by simply saying "What's this song?" instead of opening a specific app such as Shazam to tell you that. While looking at products, you can say "Scan this barcode" and Google Now will use the camera on your phone or tablet to look up the product information. You can also update your Google status using voice.
This upgrade is available on all devices running on Jelly Bean.
Source: CNET