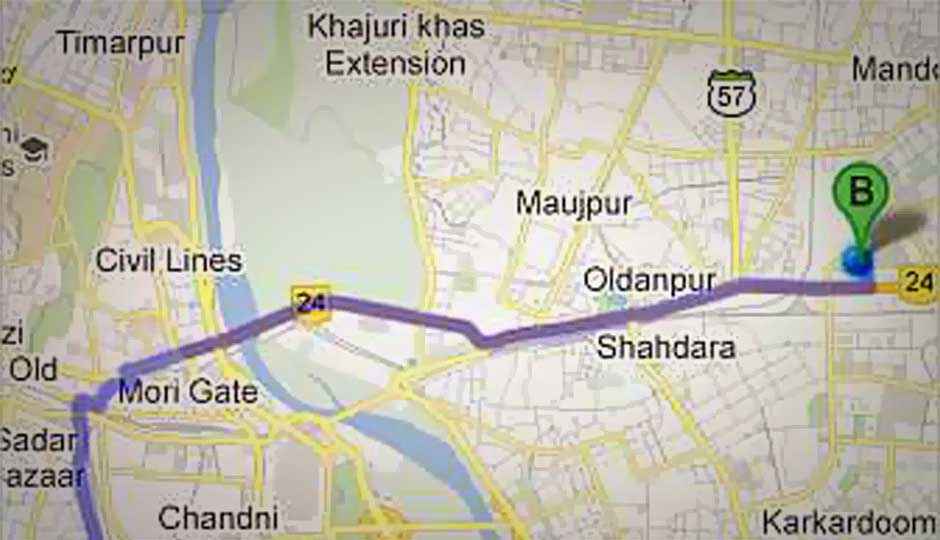 Updated to iOS 6 didn't you? Regretting the decision thanks to Apple Maps, aren't you? Well, you can stop beating yourself in a while, as it is being reported that Google's homegrown Map app for iOS has ventured into the hands of select (very lucky) outsiders for testing. Reports say that the app is in the final stages of testing, with only a few final polishing touches left. Wall Street Journal reports that soon, the app will be submitted to Apple for review. Oh! and there's word that it will have the turn-by-turn navigation too!
Are you afraid that Apple will flat out reject the app? Well, they did remove the native Google Maps from iOS after all. Well, once again, you can rest easy. While Apple did distance itself from Google products, it also acknowledged the shortcomings of its own Map app and made recommendations for good alternatives to their own half-baked goods. This is a company that's showing some signs of change and allowing Google Maps app to be a part of the App Store (if it is in compliance with all of Apple's rules of course) will only go on to show the Fruity Company's good will to its consumers.
We've also heard some chit chat about "why would the Big G ever release a Maps app for iOS? They'll just keep it to Android to lure people to its own OS." Well, that would just be downright nonsense. Bringing its mapping expertise to iOS would be the perfect way of ensnaring customers into its Android web. Besides, Google's outlook to maps (and all of their other services) has always been a very liberal one. They want everyone to have access to their services, regardless of browser, device, OS etc.
We can only hope that Google Maps gets here sooner than later, as its really frustrating how ineffective Apple Maps has been in our search for any address. Even when we dropped pins at two different point and asked for a route between them, Apple Maps gave us a "could not calculate route" error.
In reality, the two points were just a few left-and-right turns away. Turn-by-turn navigation is currently only limited to the iPhone 4S and iPhone 5 on Apple Maps, so those of us with older devices would love it the Mountain View outfit decided to make guided navigation a universal gift to all. Well, we can hope!
Source: WSJ
Also read,