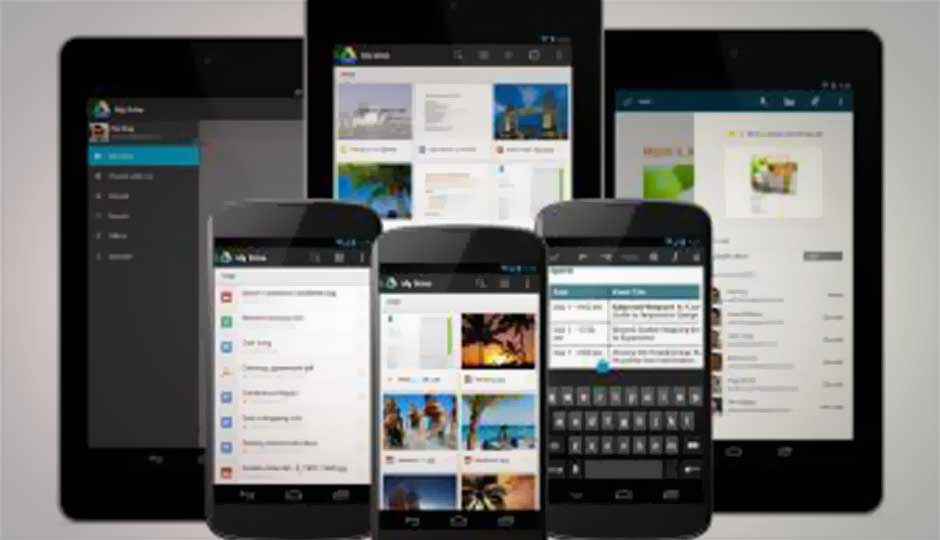 Google on Wednesday announced a major update to its Drive app for Android. The update aims to make it easier for Drive users to access files on the go. It also includes Google Now-inspired card-style grid view and nifty features such as document scanning.
The Drive for Android app now appears in a card-style grid view and allows users to swipe between file and large previews to find information.
"And if you want to keep some Drive files on your Android device, you'll now be able to 'download a copy' from the actions menu inside settings," says Google in a blog post. Here's a screenshot of the swiping in action on an Android tablet: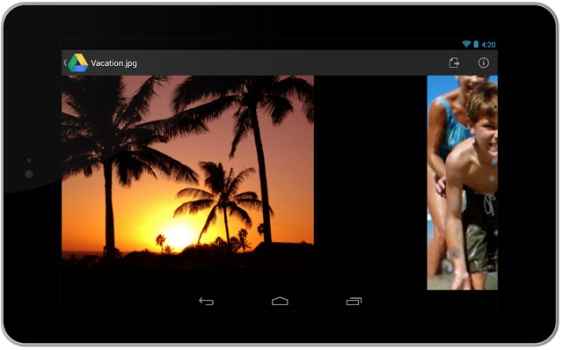 The update brings ability to download a copy of files for offline access. The update is currently only available for Android v3.0 and higher, besides the desktop version.
Next up is the scanning feature. The app comes with a scanning option (Add New => Scan), which allows users to take a photo of your document, have Drive run its Optical Character Recognition (OCR) technology. Users can search the file later and even turn it into a PDF. Here's how the scanning feature looks like: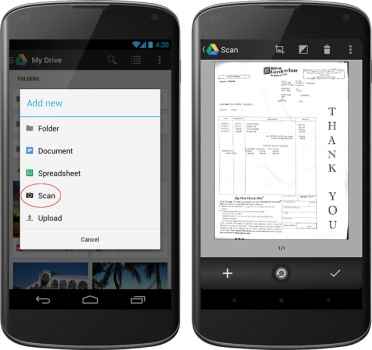 The update also improves Google Sheets. Now users can customise font types and sizes for a spreadsheet and change the cell text colours, cell alignment within the app. Here's full Google Drive 1.2.182.25 for Android changelog:
New grid view makes it easier to find your files.
New quick preview lets you view photos and other files from within the app.
Scan documents, receipts and letters for safe keeping in Drive; then search by contents once uploaded.
Download a copy of files to your local device (Honeycomb ).
Spreadsheet editor now supports changing fonts, colors and cell alignment.
View properties of files from within the editors.
Bug fixes and visual improvements.
Download the updated Drive for Android app from here.