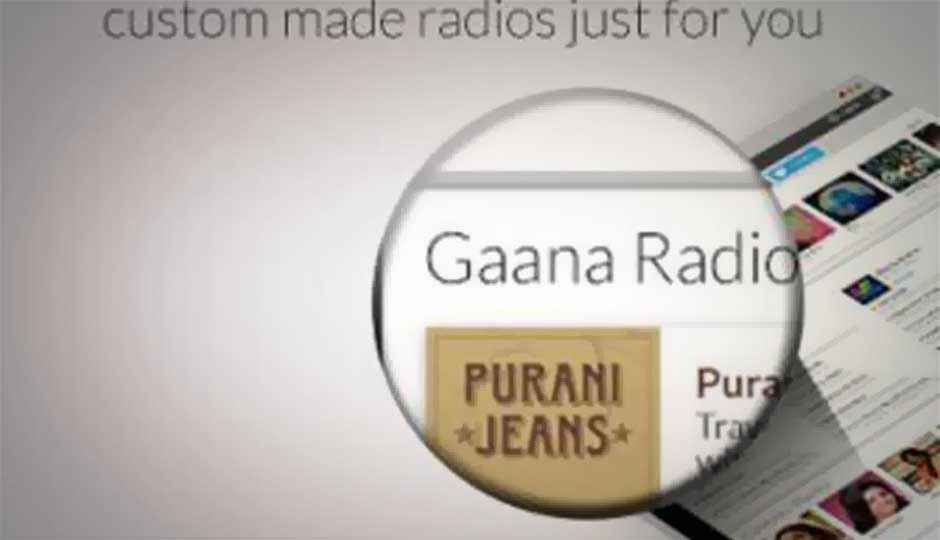 Gaana.com, has revamped its web app with a new look, a faster search engine, along with a host of social and personalisation features.
Gaana.com offers pre-programmed radio streams, featuring Radio Jockey bytes, curated music and celebrity favourites. The company stated that the new version will soon feature radio stations based on artist, genre and other categories. The site will also be adding hundreds of new radio stations and celebrity playlists, all up for selection by users. The revamped site has social network integration, and users can share with their friends what they are listening to as well as follow the latest trends.
The new look has a clean interface with lists, menus and drop downs that facilitate navigation through the website. It has added new tabs for sharing music and an improved search bar on the top right hand side corner of the page. Users will also get suggestions based on their past search history. It also has a new karaoke feature called SingAlong.
Gaana.com offers a collection of over 2 million songs from Bollywood, International and Regional spanning 84 languages and multiple genres. The new site features professionally programmed radio streams, editorially curated playlists and offers seamless integration across devices, according to the company.
Speaking on the occasion, Pawan Agarwal, Business Head, Gaana said "Gaana has spearheaded the digital music revolution in India and we continue to be at the forefront of delivering a world-class, engaging, and easy-to-use service that caters to the varying music needs of our audience across the globe. Content curation and personalisation being the key to creating enthralling music experiences, we are committed to adding more such features in the coming months. Watch out for the upcoming versions of our Mobile Applications."