Location-based social networking app Foursquare has rolled out version 6.4, adding "nearby" button which allows users to see friends close to their general vicinity. The app also uses current user location data to show interesting things based on real-time positions.
Foursquare's new recommendations will give its user regular notifications when they check-in to certain locations. The app will proactively suggest things like popular restaurants in the area, menu items and deals.
Foursquare has also added the 'Nearby' features that allows the user to check one's friends' most recent check-ins and plan meet-ups. The "Friends at a glance" feature gives you an update about your friends most recent check-in, and additional details about all your friends activities.
Foursquare announced on its company blog, "When you arrive someplace, we can tell you something great there (like the best thing to order, or a money-saving special). With this release, we're turning real-time recommendations on for a small batch of people who use Foursquare on their iPhone (and expanding to more every day)."
"The idea behind Foursquare has always been that, someday, hundreds of millions of people will carry software in their pocket that lets them know when friends are nearby, when places they'll love are around the corner, and whether nearby merchants can help them save money. This is the future we're spending our days building," said Foursquare.
The new version 6.4 of Foursquare is available for download free from the App Store and requires a device with iOS 6.0 or higher.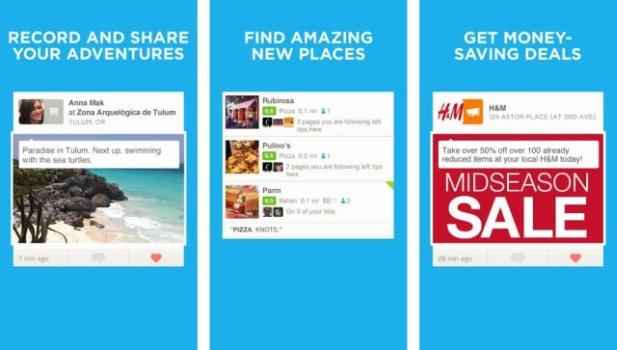 Source: Foursquare, WebPronews