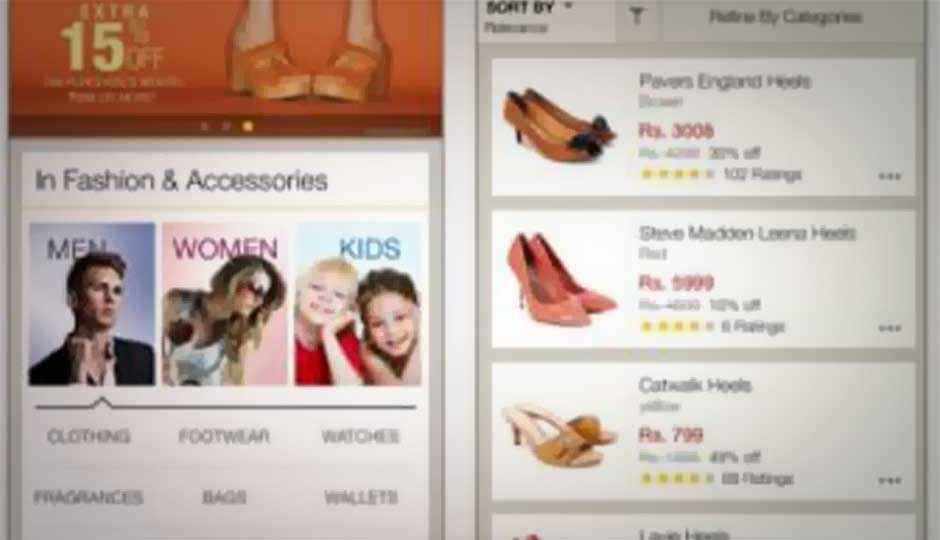 Flipkart's iOS app offers users the ability to browse and purchase from the online shopping website's product catalogue from their iPhones. The app lets users search for categories, brands or products, through text based keywords. But doesn't allow feature barcodes and voice based search yet like its Android app. The Flipkart iOS app can be downloaded from the Apple App store for free.
The Flipkart iPhone app lets users navigate through Flipkart's different product departments including fashion products, electronics and accessories, books and entertainment, beauty and personal care and toys and baby care, through a slide out menu located at the right hand side.
Users can search through results, apply various filers and sort products based on size, price range, colors, brands, etc. Users can also zoom in on images of products and look at user reviews and ratings before buying the product. Swiping to the right also takes the user to the next product in the same product category. Apart from this the app also displays recently browsed products and details of products even when the user is offline.

Users can share links of interesting products with friends via Facebook or Google , in addition to offering the ability to copy the link to the product. The Flipkart iPhone app lets users place orders and use different payment methods including cash on delivery, EMIs, credit/ debit cards and NetBanking. Users can also track the status of their order online.
Flipkart recently received a huge $360 million investment in October this year, the biggest ever raised by an Internet startup in India. There has been rapid growth in the Indian ecommerce space and Amazon has also launched its service this year in India as a proof of the potential in the Indian market.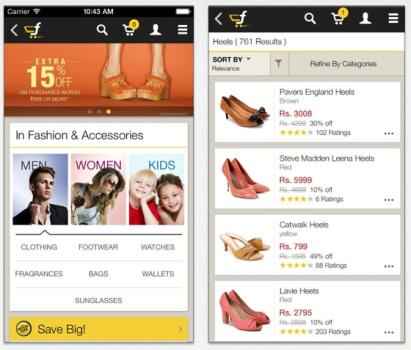 Source: TNW