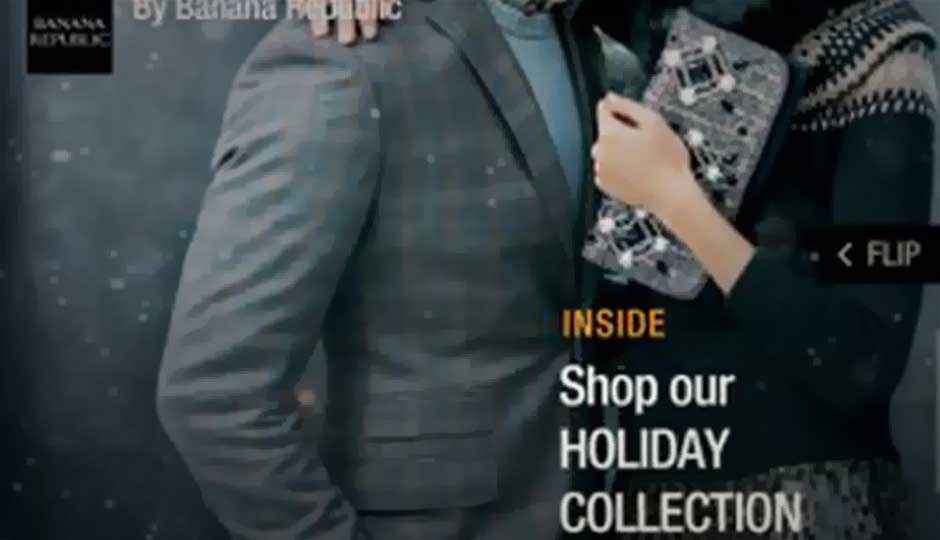 Flipboard launches catalogs, for individuals and companies to create digital product catalogs. The feature will bring advertising revenue to Flipboard.
Flipboard recently raised $50 million on an $800 million valuation and launched its magazine-creating feature in its 2.0 update. The new feature extended the app's curation tool, previously meant or large publisher's RSS and social channels as well as Flipboard's in-house editorial teams, to all of its users. Since the launch in March, more than 4.5 million magazines have been created and Flipboard has received 90 million activations.
The catalogs look similar to the magazines and has product details and images. Flipboard has launched the products in 11 different catalogs from different brands, Flipboard staff and has added catalogs from some celebrities who have mentioned their personal product favorites, to provide a unique service to users. Flipboard has tied up with Banana Republic, Ebay, Daniel Boulud (chef), Sara Evans (singer) and fashion designer Cynthia Rowley who have all contributed catalogs for the launch.
Flipboard CEO Mike McCue stated in a recent interview about its catalog feature, "It's similar to what we do with publishers: We create series of templates for different device screens, and map them to their look and feel. Once we have it right, we flow their product content into template. Flipboard does the work of creating templates, and partners give us content feeds and do the curating."
Flipboard will not be taking a cut of any commerce activity, nor charging for the catalog creation. "It's meant to be a starting point," McCue said. "By having the product look this way, it will drive more readers and more discovery of products by retailers."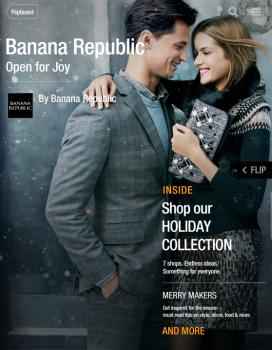 Source: CNET