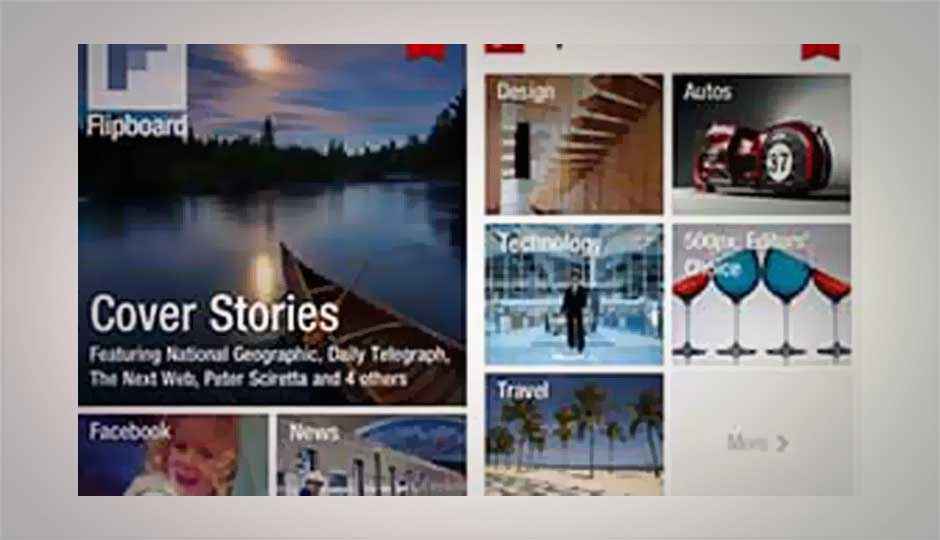 Flipboard has launched a new tool that allows users to add widgets and profile badges. The new tools gets updated automatically when the featured magazine is updated. If the user clicks on the widget, it will open up the magazine in their Web browser.
To enable widgets, users need to go to share.flipboard.com and select whether they want a profile badge or magazine widget. To choose a profile badge, enter your Flipboard username and full name. For magazines, enter the Flipboard magazine URL that you want. The service will display an HTML code that users need to copy and paste onto their blog or website. Profile badges lets anyone see the magazines that a particular user has curated on their own.
Flipboard says that it's a "quick way to get a feel of a person's perspective and keep up with the stories they are adding to their magazines."
Flipboard which started in 2009 is now aiming to reach 150 million users in 2014. The personalized digital magazine app offers discovery and search tools that allow users to explore more than 5 million individual online magazines already created.
Facebook is also readying a Flipboard like app called "Paper." The app runs like Flipboard and is a visual news magazine app with customized recommendations. This is a part of Facebook taking initiatives to add more features from outside the social network, ensuring users spend more time within the social networking site. Facebook's Paper will aggregate content from the major dailies including The New York Times and The Washington Post. According to rumors Facebook may launch the app on Feb 1.
Source : TNW