Windows phone users will soon join the millions of mobile gamers who are already enjoying Flappy Bird on their phones.
Flappy bird has been on a roll since its debut on Google Play Store on Jan 30. It has risen up the charts to become one of the top free apps on Android as well as iOS platforms. Even though the game had released on Apple's App Store in May last year, the game didn't come into the limelight until it hit the Android phones.
The game has been developed by Doug Nyugen, a well-known indie games developer together with .GEARS Studio which is based in Vietnam.
The game has a retro look which feels similar to Super Mario. The gameplay is completely different though.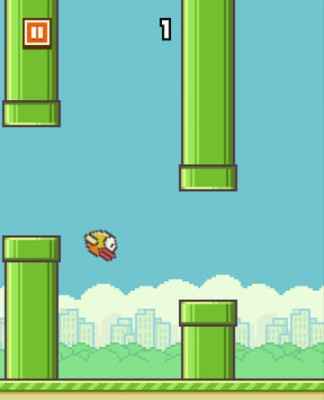 The idea to winning the game is simple: tap your phone's screen to flap your bird's wings and navigate it through the air. Crossing each pair of pipes gives a point and after 10 points, you get a medal. The goal of the game is to achieve all the four medals: Bronze, Silver, Gold and Platinum that go from "easy" difficulty to "very hard."
Flappy bird has already been dubbed as "one of the most difficult games." It has already crossed 10 million downloads on Play Store.
Nyugen tweeted on Saturday, "I could estimate 10 days from now. It has to be approved by Microsoft."
Source: PCMag