You have just picked up an Android smartphone that has GPS enabled in it. Now, a lot of you may not be aware, but this is actually a pretty nifty feature. The GPS pinpoints your exact location wherever you are under the sun.
Keeping this in mind a lot of developers have made apps that make the most of your location and give you recommendations on the basis of where you are. Which ATM is close to you, which movie is running in a theater close to you, which is the best food joint in you neighborhood, so on and so forth. Some of these apps even give you the location of nearby friends. If you get lost, you can share your location with a friend who can come and get you. The GPS on you smartphone helps you get turn-by-turn directions on maps to help you get to your destination if you don't know the way.
So without keeping you in the dark any longer, here's a look at five apps that make the most of your GPS enabled Android smartphone
Zomato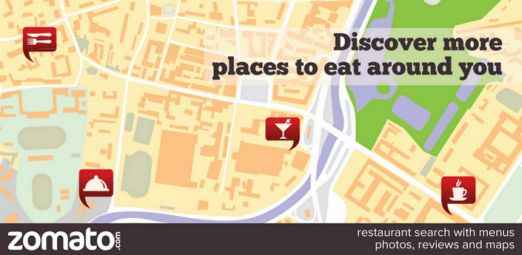 If you are visiting a new city on holiday, one of the things you would like to do is try out new cuisines. Its difficult to get the best restaurant on the recommendation of the front desk at the hotel or even a great travel directions or user ratings. Thankfully, there is an app for that. Thankfully, there is app to help you with your cuisines hunting needs – Zomato.
Zomato is a free app that you can download from the Google Play Store. The app lets you search menus across 30,000 restaurants in India. Zomato spans 10 cities - Delhi NCR, Mumbai, Bangalore, Kolkata, Pune, Chennai, Hyderabad, Jaipur, Ahmedabad & Chandigarh, Zomato also lets you check ratings, reviews and pictures of all restaurants in your city. The app is also location aware - it recommends the best restaurants around your current location thanks to the GPS on your device. It also gives you details on whether the restaurant provides home delivery services or not.
The app is really nice especially if you are new in the city. It also has an option of showing you the location of your desired destination via maps.
You can download Zomato for you Android device here.

Foursquare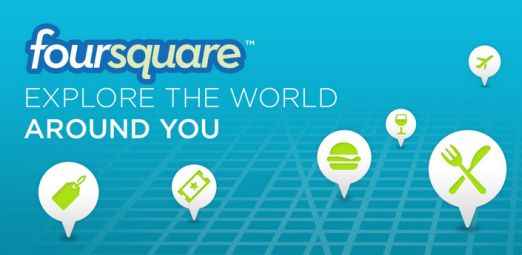 Explore the world around you. Foursquare is an app that uses your GPS to give you food, nightlife, shops, art, outdoors and more information close to your location. The app also gives you an update of what your friends are up to and where they are.
If you are searching for a hangout place or coffee shop near you, and a friend of yours has written a review for it, the app will show you the review written by your friend as well.
You can also "check in" to locations and see the places where you friends have "checked in" keeping you updated on their whereabouts.
You can link your foursquare updates to your Facebook and Twitter accounts as well.
Give foursquare a try on your Android smartphone here
RunKeeper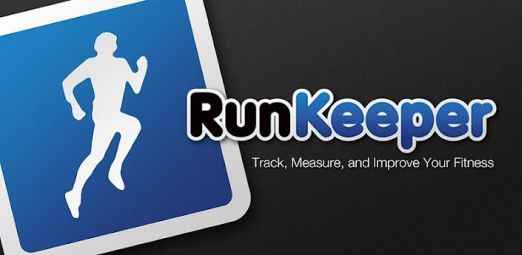 Believe it or not, the GPS on your smartphone can help you become fit. If you are willing to download a free app and put in the effort of working out, of course. RunKeeper uses GPS to track your fitness activities, including distance, time, pace, calories, heart rate, and path traveled on a map. The app also provides audio cues, customized interval workouts and manual entry for treadmill.
The app also indicates if you're ahead or behind your target pace so you know if you need to speed up or slow down. There is also a built-in heart rate monitor but you will need separate equipment to take advantage of this feature. The best part about this app is that it is absolutely free.
So go ahead and keep fit. Give RunKeeper a try
here
Google Latitude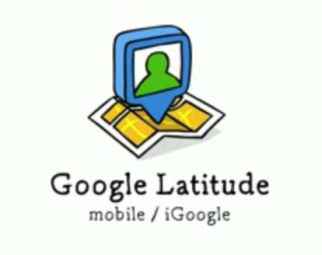 Google Latitude helps you share your location with friends and family and helps you keep an eye on them. Adding someone to Google Latitude is as simple as sending an invitation and Voila! Your location is now shared. Google latitude can be accessed not only from your smartphone or tablet, but from your computer as well. On either device all you need to do is log on to Google.com/latitude. To run Google latitude, GPS isn't a criteria but it helps in pinpointing the exact location. All the device needs to be capable of is Google Maps.
So go on. Log in to Google Latitude from your Android smartphone here and start sharing your location.
Google Maps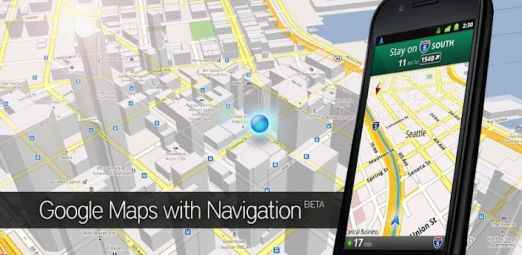 It's easy to get lost in a new city. Especially if you don't rely on public transport and decide to make your own way. Undoubtedly one of the most used features in any GPS enabled smartphone is the ability to get precise direction to get from point A to B. The route suggested may not be the shortest or the best (especially in a country like India), but it gets the job done nonetheless.
It may lack the bells and whistles of a full-blown dedicated GPS navigation device but it gets the job done. Google maps come preloaded with all Android devices and we suggest you do a quick software update every once in a while as Google does updates its maps quite often.
Go exploring with Google maps on your Android smartphone. Download the free app here.