The upcoming version 23 of Firefox will bring some significant UI changes to the Android version of the Web browser. Lucas Rocha, an engineer working on Firefox, revealed that the changes were the result of an internal hackathon organized by Mozilla in order to iron out some of the common UI issues with Firefox on the mobile.

In a post on his blog, Rocha details some of the changes that will be implemented in Firefox 23- the tabs in the browser will be bigger in order to make them easier to hit on a touch screen, and there will also be a new icon and new effects to mark the opening/closing of a tab. A 'subtle' parallax effect has also been added when the tabs panel is opened or closed. Users will now have the option to either see the site title or the URL in Firefox's URL bar. The reader and the stop buttons have also been resized to encourage touch accuracy. Some new features have also been added to Firefox's reader mode including style updates for serif fonts and better looking text selection handles.

Rocha reveals that these updates are not yet visible on the Firefox 23 nightly build but should be visible in a couple of days. Mozilla released Firefox 20 on April 2 as part of its rapid release program and Firefox 23 is expected to be launched on August 6, after the release of Firefox 21 on May 14 and Firefox 22 on June 25.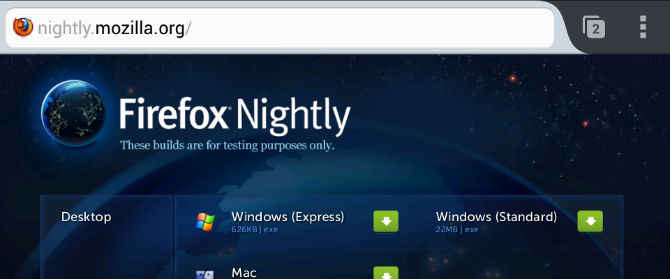 You can download the Firefox 23 nightly build from the official Firefox nightly build site.

Source: Lucas Rocha's blog via The Next Web