Android based smartphones may soon get fingerprint scanners similar to the TouchID in the Apple IPhone 5S. The FIDO Alliance which is a group of 48 companies led by Lenovo and Paypal is working on biometric solutions for Android smartphones.
According to the report, the organisation will release its biometric solutions for Android in the next six months. The organisation is planning to bring an open standard through which users can easily authenticate for services provided by different companies. The open standard will allow participating organizations to authenticate users by using stored fingerprint information.
The report adds that "The alliance is hashing out an open standard that any company can adopt. So a music service or online banking site will be able to recognize the unique characteristics stored on a PC's security chip or a smartphone's biometric sensor, as long as all parties adhere to FIDO."
Michael Barrett, President of the FIDO Alliance said in an interview to USA Today. "The intention of FIDO is absolutely that it will allow consumers to have access to mobile services that they can use with very low friction, while keeping good security. That's explicitly what we want to build."
He added that Apple iPhone 5S fingerprint sensor, Touch ID is in fact non-compliant with FIDO standards. However, Barrett is confident that Touch ID can easily be adapted to FIDO standards. "Our view is that it's possible Apple might choose to start using FIDO, but that's probably a couple of years out," he added.
Barret says that, the initial FIDO-equipped Android devices as well as an range of commercial services using the FIDO protocols will be rolled out in early 2014.
The Apple iPhone 5S launched last month comes with a new A7 chip and iOS 7. The iPhone 5s has Touch ID, with fingerprint sensor capabilities that can be used to make secure purchases from the Apple App Store, iBookstore or the iTunes Store. The iPhone 5S features an 8MP iSight camera with LED flash and a FaceTime HD camera.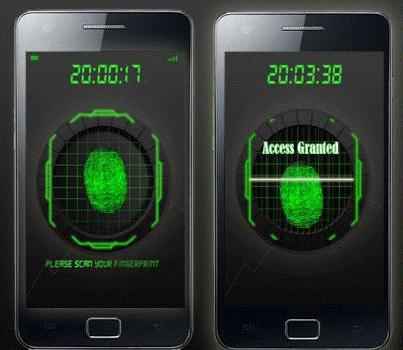 Source: Phone Arena