Facebook has confirmed that the 'share' button that is available on its desktop website will make its way to the iOS and Android app.
Just like its desktop counterpart, the share button will let people repost links and photos. The share button is like re-tweeting someone's photo, status or link as it gives credit to the person who originally posted it.
TechCrunch has reported that the appearance of the share button on the mobile version of the site, m.facebook.com, was a way of testing waters but Facebook has confirmed to them that this is not a test and all mobile site and app users will have the share button soon.
Currently on the mobile version of the site, the share button sits neatly next to the like and the comment button. Just like the web version, users can add a descriptor before sharing the post. Once shared, the post will give credit to the person from whom you have shared it by saying via and then the name of the person or page.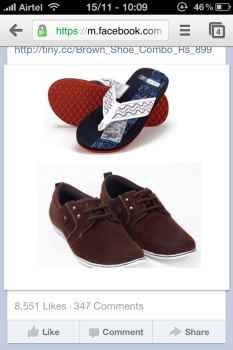 It is surprising to see that the share button has taken this long to make an appearance in the mobile site and app versions of the Social Networking site as it is one of the most used features of Facebook.
The Facebook app for iOS was recently updated and brought with it new features such as easier chatting with friends, faster sharing of multiple photos, as well as the ability to give real gifts (US only). You can take a look at these features in detail here.