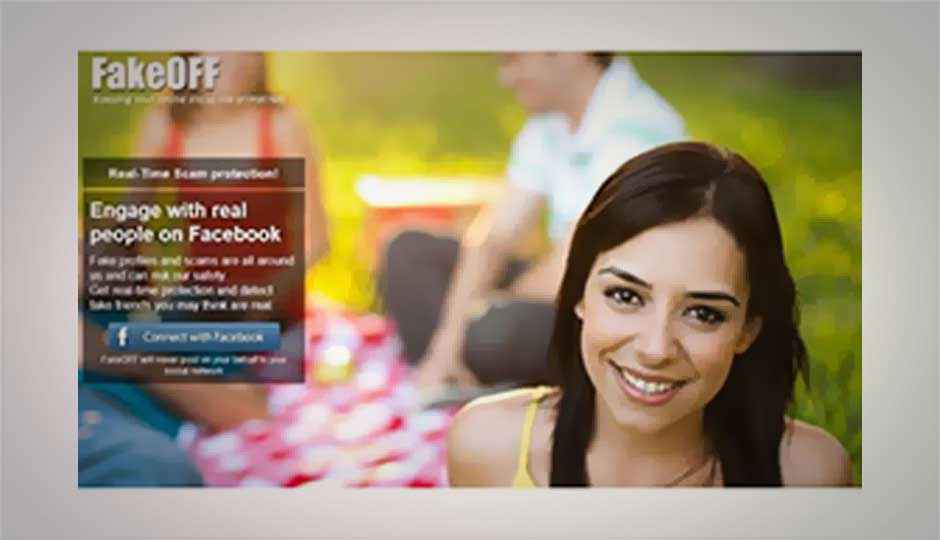 Israel-based start-up has developed an application, FakeOff, that helps in identifying fake accounts on Facebook. The app aims protect users from scams on the social networking site.
Fake-off creator Eliran Shachar stated that the app checks timeline activity of the suspected criminals and tries to locate abnormal activity in a users profile. It allows the user to scan the photos of the suspect to find out if it was stolen from someplace online.
He added, FakeOff crosses information from all investigations and calculates results of a user based on other investigations on the same suspect. The app which was made live two months back and has over 15,000 users so far.
"Recent statistics show that at least 10 per cent of about 1.35 billion Facebook users are not authentic. Besides, there are millions of users who create fake identities and appear as regular users," FakeOff creator Eliran Shachar told PTI.
"FakeOff app uses sophisticated algorithm to investigate the behavior of suspect 'friends' and rank them according to a 1-10 credibility score. It scans up to 365 days of timeline activity for every suspect Facebook friend and checks for abnormal activity," Shachar said.
"Twenty-four per cent of investigations conducted in the app return as fake. A fake profile can be very complex and some of the fakes that we help the users find is only for their eyes so we can't know the final result from the photo scan results, but the user easily can," he said.
Cyber impersonation on social networking sites is on the rise, recently Facebook users were asked to ignore malicious link of a girl in a pink bikini. The purpose of such links to direct users to dubious websites riddled with malware. Some times the spam link ask users to fill an online questionnaire before viewing a particular video. According to AOL, the scammers get paid for every questionnaire filled out.
Source: Financial Express