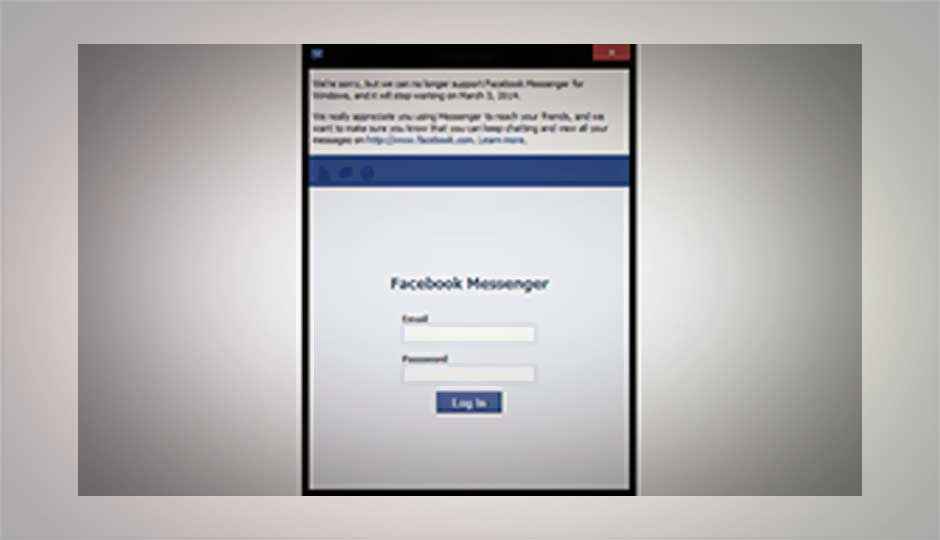 With increased focus on mobile platforms, Facebook has announced shutting down its Messenger app for Windows. Facebook has been alerting Windows users with a message saying the app will be shutting down next week. According to reports, Facebook is also shutting down its app for Firefox.
"We're sorry, but we can no longer support Facebook Messenger for Windows, and it will stop working on March 3, 2014," the message states at the top of the application. "We really appreciate you using Messenger to reach your friends, and we want to make sure you know that you can keep chatting and view all your messages on https://www.facebook.com. Learn more."
For Firefox, Facebook has removed its Messenger for Firefox page and is redirecting to Help Center page. Facebook is also showing an end-of-support message is at the top of the application as the one in Facebook Messenger for Windows.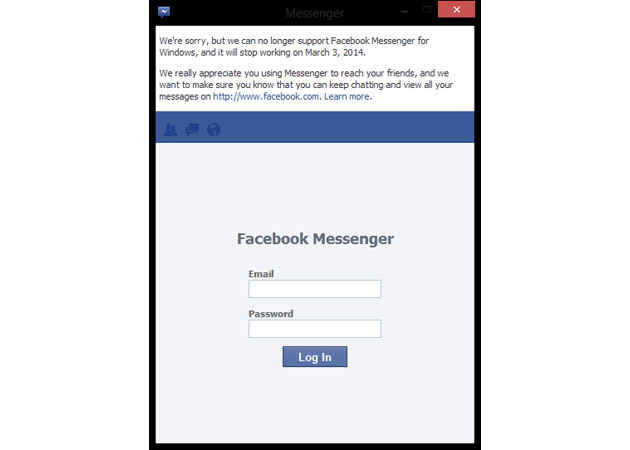 End of support for desktop apps come shortly after rumours that the company was planning to launch a dedicated app for OS X. However, the new development clearly shows Facebook's increased focus on mobile platforms.
Facebook recently purchased popular mobile messaging app WhatsApp for $19 billion. Founder Mark Zuckerberg acknowledged WhatsApp's 450 million plus user base is more significant than the $19 billion it paid. According to Zuckerberg, the move will help spread Internet access to more people.
Facebook just discontinued its e-mail service citing low usage. Those using the email service will soon receive an email telling them that their emails from @facebook.com account will be forwarded to the primary address listed on their email accounts.