Facebook has rolled a new update that allows Android device users to organize their applications in folders. The Facebook Home feature allows users to replace home and lock screens on Android Devices. The new update allows members to share News Feeds in private messages and just swipe left and right to open chats or bookmarks.
Facebook Home suite has been criticized earlier for taking over the user's phone as well as slowing down access to apps. The new folder support, will allow smartphone users to drag applications one on top of the other. Folders can be easily named or added to the person's application drawer for faster access. The new app can be downloaded from the Google Play store now.
"An improved launcher is the most requested item Facebook has received since the launch of Home, and the team continues to make updates to Home in order to provide consumers with the best experience," a Facebook spokesperson told CNET. "For example, last month, Facebook added a dock to the Home launcher and the team is currently working on widget support that will put Home's launcher on par with stock Android launchers."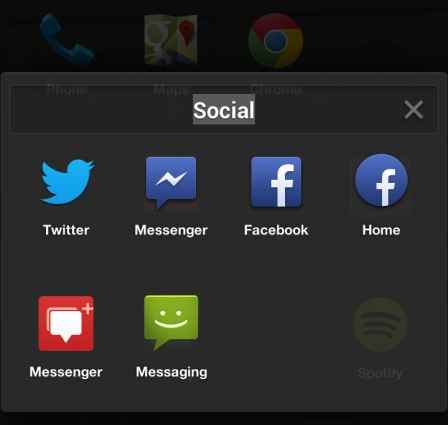 This Facebook for Android update comes after last months update of Favorites tray to Home. The Favorites tray allows users to keep their most frequently used apps on the home screen. It shows a complete list of your favorite apps so you don't have to hunt for them in your phone or browser icon.
Source: CNET