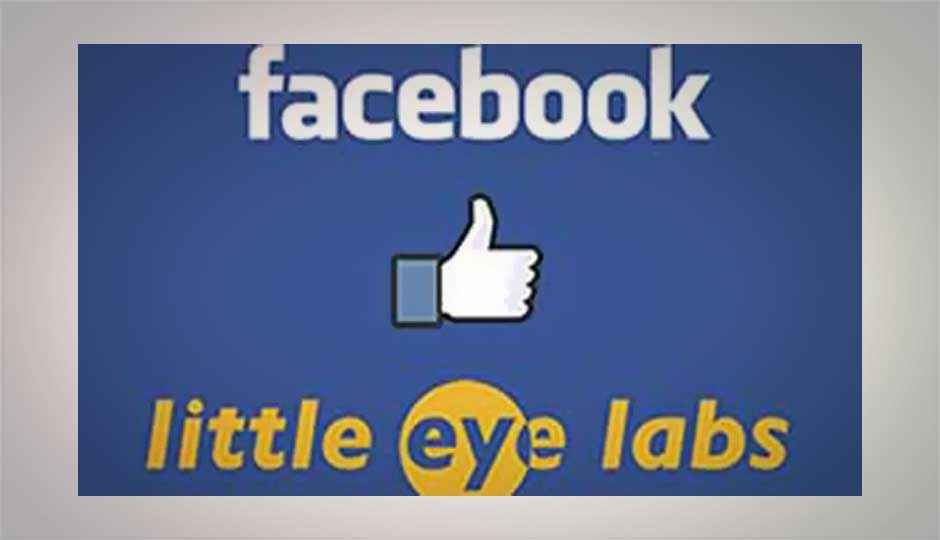 Facebook has acquired Bangalore-based Little Eye Labs, a company that monitors building tools and performance analysis of mobile app developers. The acquisition was confirmed on Little Eye Labs website, although the financial details of the deal have not been disclosed yet.
According to reports, after the deal, the entire Little Eye Labs team will move to the Facebook headquarters in Menlo Park, California. The team will continue to build tools that can help identify and fix performance problems in mobile apps, as a part of Facebook's new offerings.
"With this acquisition, Little Eye Labs will join forces with Facebook to take its mobile development to the next level! This is Facebook's first acquisition of an Indian company, and we are happy to become part of such an incredible team," Little Eye said in a blog post on its website.
"From there, we'll be able to leverage Facebook's world-class infrastructure and help improve performance of their already awesome apps. For us, this is an opportunity to make an impact on the more than 1 billion people who use Facebook," they added.
Techcrunch values the deal somewhere between $10 - $15 million. Little Eye Labs' investors have included VenturEast and GSF. The deal was reported last month and is an important milestone for the Indian start-ups as they have been struggling to catch the eye of top technology firms across the globe.
Rajesh Sawhney of GSF's accelerator program stated, "The acquisition of Little Eye Lab by Facebook is transformative deal for not only Indian startup ecosystem but also for the whole of the emerging world. This validates GSF's core tenet that Indian product startups are now ready for a global play."
Facebook has been trying to strengthen its mobile products and had recently acquires Parse, a mobile-backend-as-a-service startup. This acquisition fits in with Facebook's strategy to further strengthen its social network access via mobile.
Source: Techcrunch