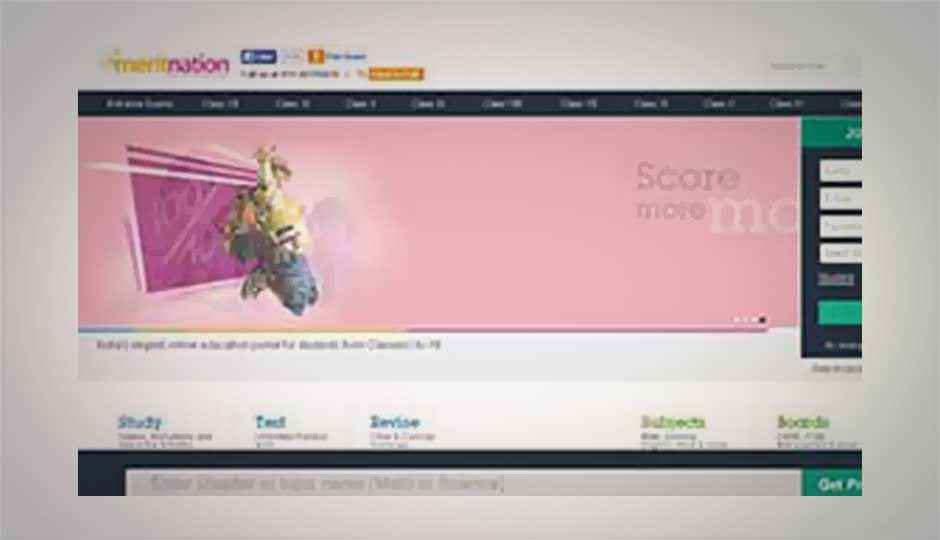 Meritnation.com, the online K-12 education portal for students, has launched its mobile applications to make it easier for students to access to educational content on the go.
The app features Study, Test & Revise categories. Students can access study material for all subjects within the app as well as have access to videos. Students can use the app to attempt tests and revise the notes. The app also includes NCERT Solutions, and caters to CBSE, ICSE, Kernataka, Kerala & Tamil Nadu boards for classes VI to XII.
Future updates of the application would include features such as Board exam oriented Textbook Solutions (R. D. Sharma & T. S. Grewal), Ask & Answer and much more!
"Today 1 out of every 4 children in the metros, in the age group 12-18 years is using a smart phone to connect online. We are very excited at the launch of our first mobile app and are looking to provide engaging applications to students in a platform that they are most comfortable with," says Pavan Chauhan - CEO- Meritnation.com in a release.
The app is already available on the Google Play store and Apple's app store.