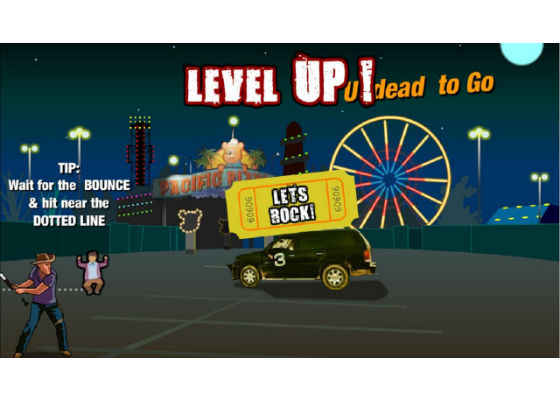 Here at the Intel Developer Zone, we've launched an exciting platform called the "Share Your App Project", a great way for interested developers to share what they're working on with the greater developer community. Every month, we plan to recognize a few apps for innovation, creativity, and intuitive and interesting use of technology. If this sounds intriguing to you, and you'd like to get more information, visit the Share Your App page and let us know what you're working on right now.
The last Editor's Picks focused on Sky Combat, BAND, Tea Quest, My Expense Manager, and Gravity Command. In this edition, we're going to take a look at CompIV, Last of the Survivors, Absolute Guitar, Strikeapalooza, and AutomateIt.
CompIV
If you're looking for something a bit nostalgic, this might be a good fit. This is a good replica of the 1970's hand-held game of the same name: "Comp IV is a handheld electronic game released in 1977 by Milton Bradley. The box claimed "9 ways to play", but it is really just a fun guess the number game. Comp IV will generate a random number. Each player will then try to guess the number (3, 4, or 5 digits) by entering their guess on the keypad and pressing the 'E' key. If the player has any of the digits correct, Comp IV will flash the number of correct digits in the number column. If any of the digits are in the correct position, Comp IV will flash the number of correct digits in the sequence column. Using deduction, players can eventually guess what number the machine has chosen. You can play against your friends to see who can guess the number in the fewest moves."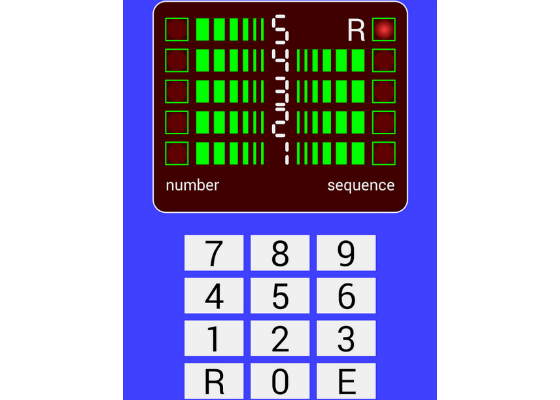 Created using Java (Dalvik/ART).
Last of the Survivors
Fans of zombies will really enjoy this game, which features isometric graphics, dynamically generated levels, and a very cool dynamic day-night cycle: "You are the "Last of the Survivors" in a world hit by a mysterious virus spread after Earth was struck by a meteor. It has been 10 years since this occurred and most of humans have turned into Zombies.
You are an ex-Solider, now part of surviving humans, set on a mission to reach the last known location from where your daughter contacted you. Survive through various stages of the world torn apart after millions turned into the undead overnight. You have to make use of any available resources and progress with your mission. Kill zombies, survive the undead horde, gain experience and unlock new weapons and vehicles to help you survive longer!"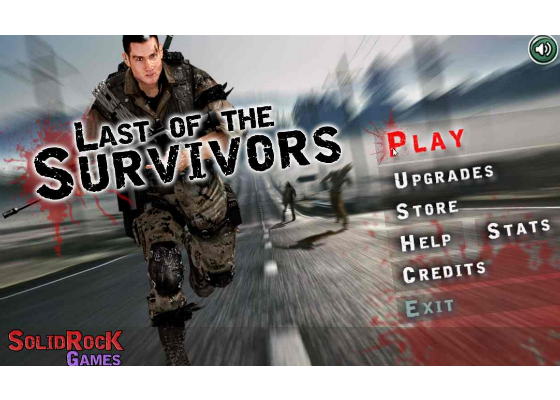 Created using HTML5/Cross-Platform and the Intel XDK.
Absolute Guitar
If you made a New Year's resolution to learn how to play guitar, then here's a good app to help you fulfill that item on your bucket list. "Absolute guitar is a virtual guitar simulator and a pocket guide containing all the information you need to know to jump start learning a guitar. It contains theory lessons to understand the basic fundamentals of a guitar and the chord diagrams to learn from basic to complex chords.
Not only this this application helps you to train your brain with the guitar sounds with proper music letters. The sounds used in this application are actually recorded using a real acoustic guitar and unlike other applications it is not generated by program. After learning different sounds and their letters you can even test your skills by the inbuilt ear training game.
This application can teach you basic of guitar even without having a real guitar in hand although having a guitar is highly recommended to learn the different finger shapes for different chords.
The guitar simulator in the application helps you to play different chords virtually on your mobile. You can play multiple chords and even configure on your own. The application also provides fret board support."
Created using the Eclipse development framework and Java.
Strikeapalooza
As spring training is starting to gear up all over the country, it's a good time to look at a few baseball apps, and Strikeapalooza stands out: "Baseball hitting game/simulator. Pitchers have their own unique pitches. Player is tasked to hitting 15 pitches (balls) before striking out 3 times to unlock the next pitcher using 5 swings. Try to defeat all 9." Yes, that is a shark in the image below: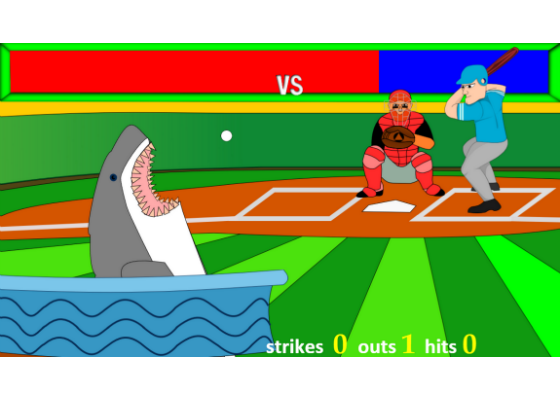 Created using HTML5/Cross-Platform and the Intel XDK.
AutomateIt
If you're always looking for the next big thing in productivity, AutomateIt might help you out. This is an app designed to automate tasks on your device such as setting it to silent during meetings, enable WiFi when you are at home and much more. Dozens of "triggers" are defined here; basically, you're teaching your Android* device to behave in certain ways in responses to events. A few examples include:
AutomateIt provides a default set of useful rules to get you started:
Low battery warning
Quiet at night
Normal sound mode at morning
Max volume when headset unplugged
Lower volume when headset plugged
Unmute by SMS
Triggers:
• Any SMS Trigger - Triggers on SMS received
• SMS With Text Trigger - Triggers on receipt of SMS Message with a specific text
• Battery Level Trigger - Triggers on a defined battery level
• Bluetooth State Enabled/Disabled
• Bluetooth Device Connected - Any device or specific device
• Incoming/Hang Call - Any call or from a specific contact
• Headset Plugged/Unplugged Trigger
• Location Trigger - Arriving/Exiting a defined region
• External Power Connected/Disconnected
• Screen On/Off
• Wi-Fi Enabled/Disabled
Here's a video of what adding a rule looks like in this incredibly useful app:
Created with the Intel Android* NDK.
Interested in getting your apps featured? We invite you to take a look at the Share Your App Android project, where you can share your app projects in process or completed on the Intel® Developer Zone to get feedback, gain exposure, or be discovered for co-marketing opportunities.
For more such intel resources and tools from Intel, please visit the Intel® Developer Zone
Source: https://software.intel.com/en-us/blogs/2015/04/08/editor-s-app-picks-marchapril-2015-zombies-baseball-and-guitars
Other Popular Deals
Samsung A7 2016 Edition Golden

Rs. 18990 *

Buy Now

Redmi Y2 (Gold, 3GB RAM, 32GB...

Rs. 7999

Buy Now

Redmi 6 Pro (Black, 3GB RAM,...

Rs. 8999

Buy Now
*Includes Cashback
​