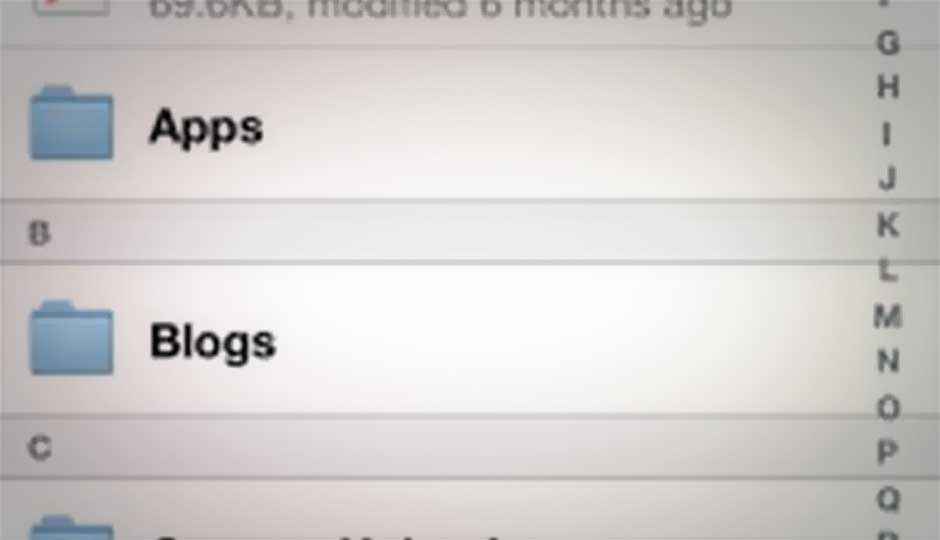 Popular cloud storage company Dropbox has rolled out the latest version of its iOS app, and offers an improved user interface for the iPad, with a complete new design for iOS 7 and hints at new features coming soon. The new version of the app is available in the Apple App Store.
The iOS app now has a redesigned icon and supports Apple's AirDrop feature, it allows links and files to be shared over the air with nearby devices. The new interface includes iOS 7-style icons, and has white space and colors for a cleaner look. The usual bug fixes were noted in the release. In addition to the revamp and added AirDrop functionality, Dropbox adds that the new app offers improved speed while loading photos or videos for on-device viewing.
The new iPad app lets users toggle between full screen and a split screen setup. Apart from these new features Dropbox has made an interesting comment that states that the new app "a bit like a new beginning for Dropbox on iOS" and it "sets the stage for some exciting things to come."
Dropbox launched five years back has more than 200 million active users and more than four million businesses now use its services, that is double from an year ago. The company is seeking a funding of $250 million that would value it at more than $8 billion. The company will more than double its valuation if its gets successful in funding.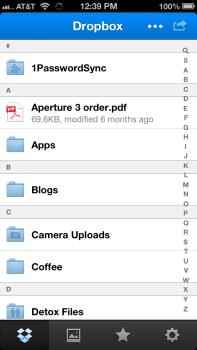 Source: TNW