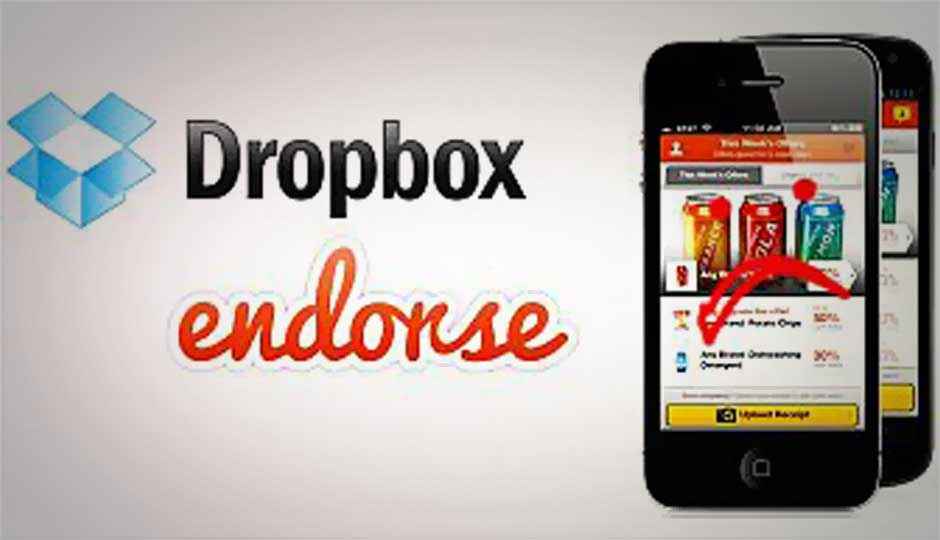 Dropbox, the cloud storage company, has acquired Endorse – a mobile app creator. Endorse offers cash back deals to consumers that support a particular brand. Financial details of the buyout have not been disclosed.
After the acquisition was announced Endorse's services were shut down and its users were advised to redeem point balances by the end of the month. According to CNET, Dropbox hasn't yet disclosed whether they will be rolling up the service under cloud storage, though the Endorse team is expected to be absorbed with Dropbox.
A Dropbox representative stated to CNET, "Dropbox has acquired Endorse, and we're excited to have their top-notch talent join the Dropbox team."
Endorse stated in a blog post, "We have known and long-admired the Dropbox team for years. Dropbox has that rare combination of talent, teamwork, and vision. We are joining an incredible team with ambitious goals and lots of difficult and exciting technical and business challenges ahead, and we could not be more pleased to have the opportunity be a part of the journey."
Endorse was founded in 2010 and has worked with brands like Proctor & Gamble, General Mills, and Pepsico. The company provides incentives to potential customers but is also useful in understanding customers shopping habits. The company gives personalized offers and cash backs to its users ranging from 10 to 100 percent on different brands. The users just need to upload a photo of their receipts online to receive the money via any Android or iOS device.
Dropbox had bought the Mailbox e-mail app in March earlier this year as well as Audiogalaxy a streaming-music service in December last year.
Source: CNET