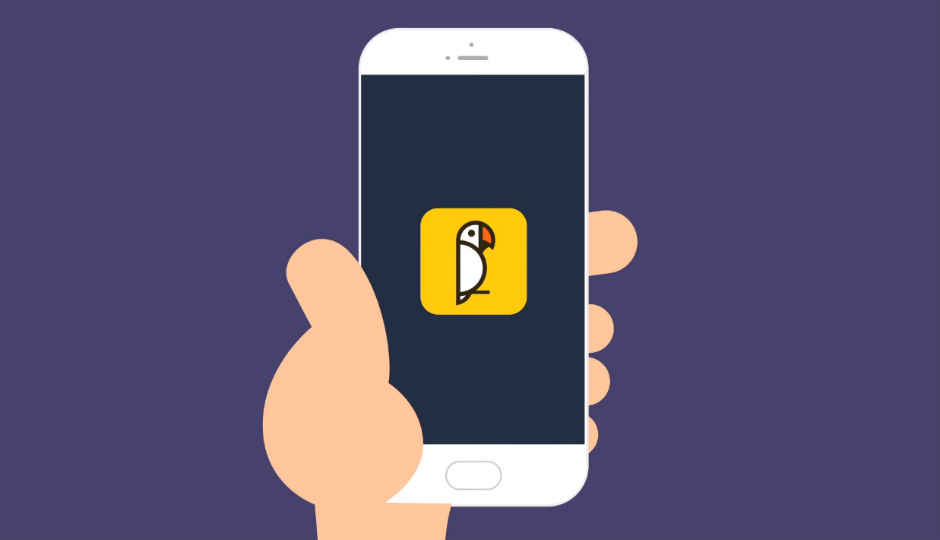 The world is constantly on the go and you have to stay abreast with all that's going on lest you fall behind. However, with so much information coming your way, it's hard to filter the information that matters to you. This is where apps like Dr. News come in. Dr. News helps you keep track of all that's happening around the world based on your preferences. The app even offers you a number of different categories ranging from technology, movies, travel, gaming, fashion, sports and more. For example, there is a separate cricket category for those who love the game.
This mobile app is all about giving you the best news from the most trusted sources. That's why they have partnered with major publications like The Guardian, Rolling Stone, TMZ, and more to give you news as unbiased and credible as it can get.
Getting started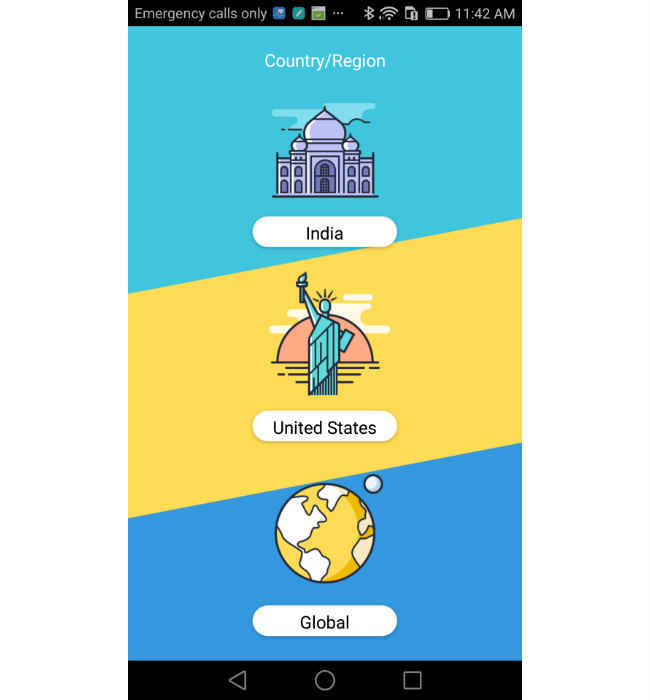 When you first open the app, you are prompted to choose your location. People from India or the US have separate options to select their respective countries, while those from the rest of the world can choose 'Global'. Once you get to the main page, you'll notice that the news stories are divided into separate tabs to make it easier to find stories that matter to you. However, you cannot change the position of the first tab, which is the Hot tab. This tab gives you access to the latest stories from around the world. You can then swipe right to access all the other tabs. You can also change your preferred location by going into the 'Me' section. You can also turn on Text Mode from here. This mode removes images from an article, which lets it load faster and use less data.
News that matters to you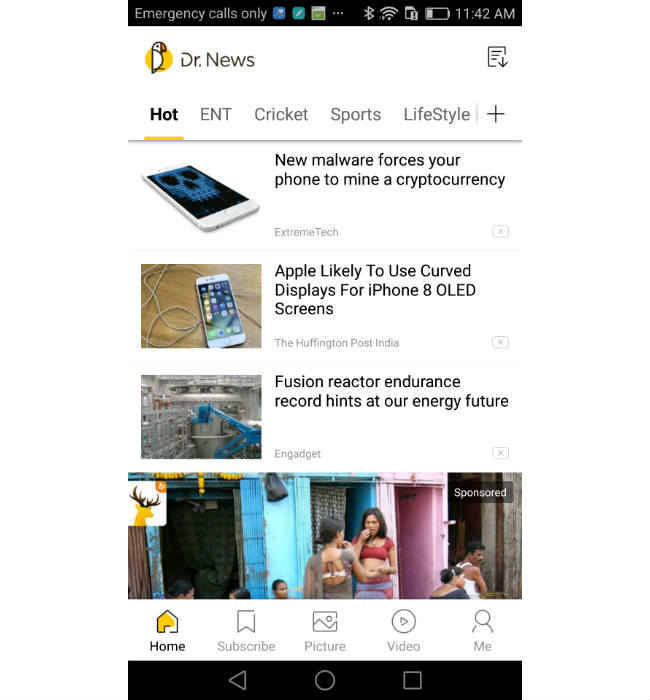 Right on top of the interface is a '+' button that lets you personalize the news that you get. Simply tap on it to choose the topics that matter to you. You can also change the order that they appear by pressing and holding an individual category, and then dragging it to the desired location. So you'll be able to access the news that matters the most to you by simply swiping to the side. You can also choose to subscribe to news stories from specific sources. All you need to do is click on the 'Subscribe' button located at the bottom and choose the sources that you like. You will then see news by that publication in the 'Subscribe' section.
No internet, No problem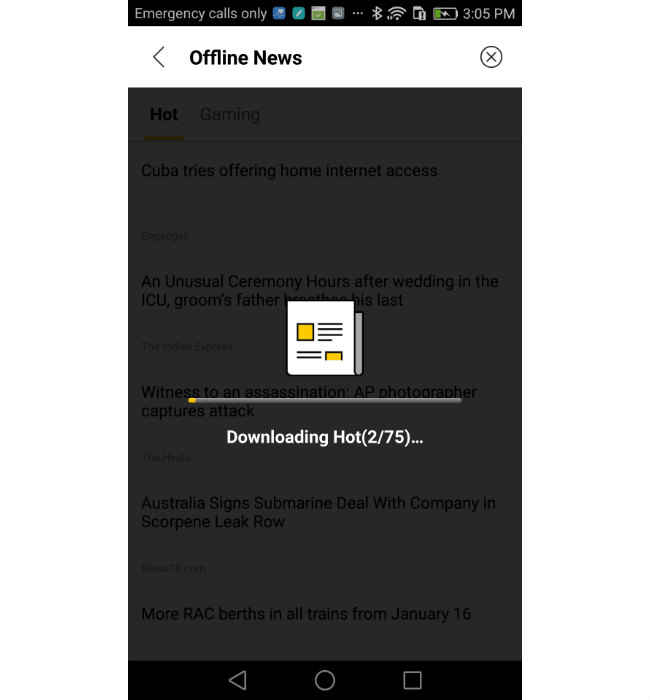 In a country like India, you aren't guaranteed to have a constant connection to the internet. On top of this, there is also the problem of expensive data charges. Thankfully, Dr. News understands these issues and offers an offline feature. To use this rather handy feature, simply click on the button located on top right corner of the screen and you will be able to download not just one news story, but the entire category. Further, you can choose to not download any images from the stories, thereby saving storage space.
Pictures speak a thousand words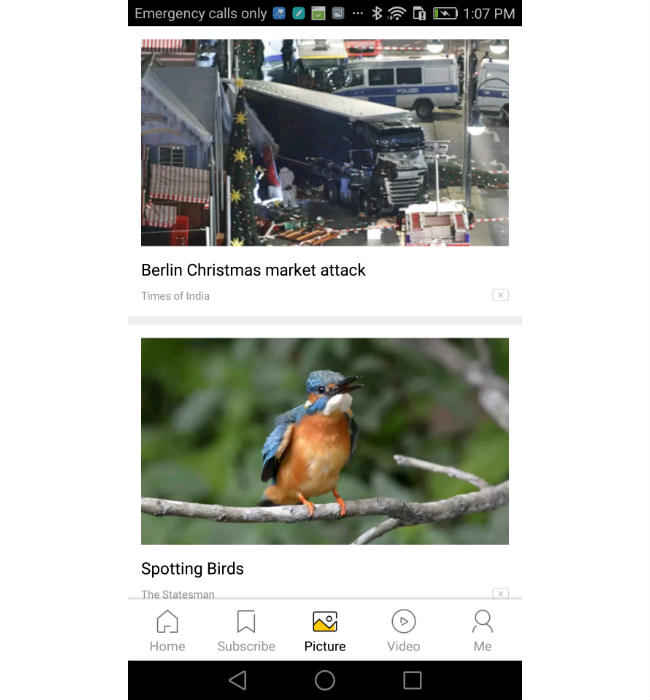 Do you prefer your news to be more visual? Then Dr. News has got you covered. Besides traditional text based news, you also get access to a number of slide shows. These types of stories are perfect for just scrolling through and getting a visual understanding of the news. After all, seeing is believing.
Get a quick update with videos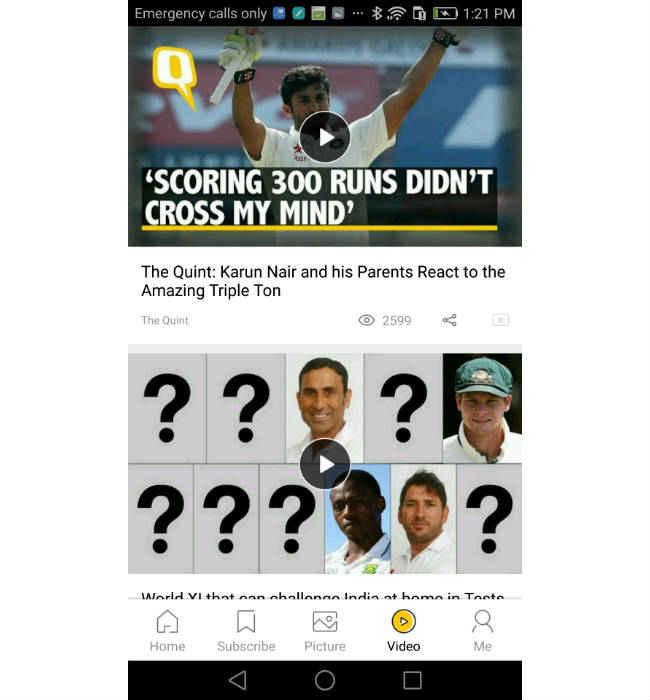 While pictures are good, videos are even better. Besides slideshows, you can also view videos on Dr. News. So if you missed out on a match winning knock, the latest entertainment gossip, or the happenings from around the world, this is an excellent way to catch up on news. The videos themselves are pretty short and perfect for a quick run update with what's going on, sort of like a quick shot of espresso coffee.
Sharing is caring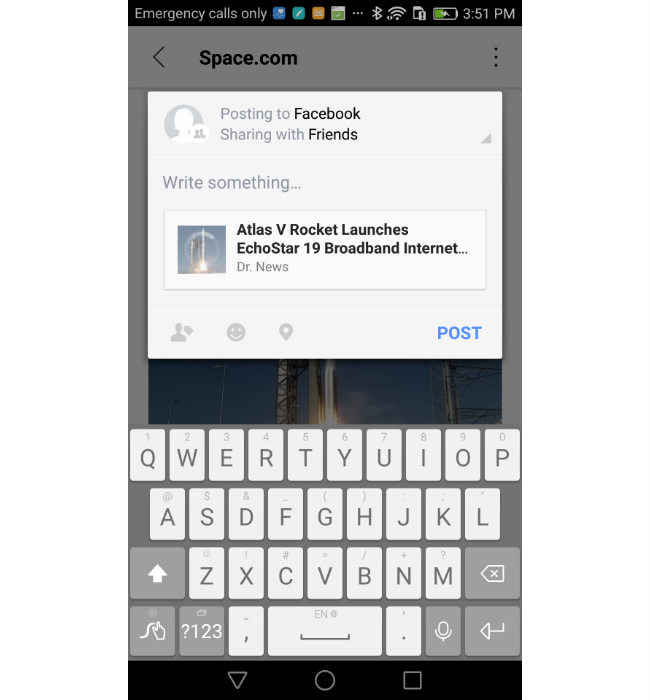 Beside accessing news, the app also gives you the option of sharing content with your friends via Facebook. Sharing is pretty straight forward. You simply open the news story, and click on the three vertical dots on the top right corner. There, you will see the option to share the news on Facebook. You can share pictures and videos as well. This is pretty useful if you come across a really big story that your friends should know about.
With so many great features, Dr. News is a must-have for anyone who is constantly on the go. The app is a great way to stay up to date with all that is going on in the world, while its added features like Offline News and sharing help elevate its functionality. Add to this the fact that the app is completely free — there is absolutely no reason why anyone shouldn't give Dr. News a shot.
You can download Dr. News for free via Google Play by click here.
[Sponsored Post]
Other Popular Deals
Samsung A7 2016 Edition Golden

Rs. 18990 *

Buy Now

Realme 1 (Diamond Black, 4GB...

Rs. 12990

Buy Now

Redmi Note 5 Pro (Gold, 4GB...

Rs. 11999

Buy Now
*Includes Cashback
​