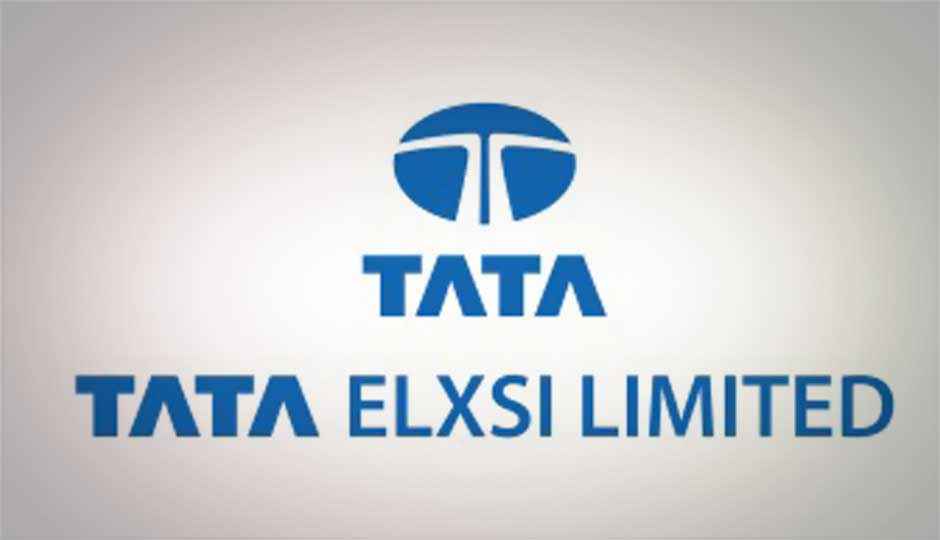 Can you briefly tell us what Tata Elxsi is all about?

Tata Elxsi is a design company that blends technology, creativity and engineering to help customers transform ideas into world-class products and solutions. We are part of the $100 billion Tata Group and have over 4,000 employees. Our key services include embedded product design, industrial design, animation & visual effects and systems integration.
The embedded product design team provides technology consulting, new product development, system integration and testing services for leading product companies, service providers and aspiring start-ups.
The Industrial Design division helps customers develop successful brands and products by using design as a strategic tool for business success. Its expertise extends across research & strategy, branding & graphic design, product design, packaging design, UI design, Service Design (Design of Retail & Spaces, Signage & Way-finding, Design of services & experiences, processes and tools and providing digital signage solutions) transportation design, design engineering and manufacturing support.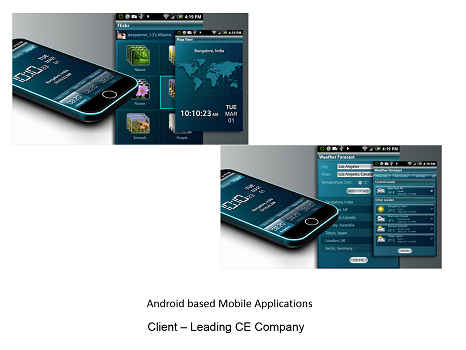 The Visual Computing Labs is an award-winning digital production studio providing Animation, Visual Effects (VFX) and 3D stereoscopic content for feature films, episodic television and advertising.
Systems Integration division implements and integrates complete systems and solutions for High-Performance Computing, CAD/CAM/CAE, Broadcast, Virtual Reality, Storage and Disaster Recovery. It addresses the broadcast, manufacturing, government, defense and education sectors, with an expert team of integration specialists and support engineers located across a wide network of offices.
By leveraging the expertise of all the four divisions, our main USP lies in providing end-to-end support to clients across industries which include - communications, consumer products, defence, healthcare, media & entertainment, consumer electronics, retail & consumer goods semiconductor and transportation sectors
For designing anything that you do, does form follow function? Or vice versa? (What is your industrial design philosophy?
This is highly debated across many forums. In my opinion, in today's world you cannot prioritize one over other nor can we look at form and function in isolation. Because ultimately it's the overall user experience which matters, and towards this both form and function contribute in equal measure.
Can you take us through the various stages of the design process right from getting the client brief to final delivery of the product? How much time does it usually take and how many people are involved in developing the UI?
For UX Design, "User" is the center of the focus, as the ultimate objective of any user interface is to enable users to access the systems / applications easily and effectively. Hence, as first logical step the design activity always starts with carrying out consumer research to understand their profiles, the context and surrounding in which these products are used. Accordingly we draw up meaningful insights which would drive key design philosophy.
This is followed by development of Information architecture and navigation design, which defines the overall hierarchy of the functions and task flow. Once the overall design frame work is frozen, detailed screen layouts (wire frames) are worked out for each state. Firstly in low fidelity ensuring appropriate placement of all global and contextual functions, and later with high fidelity incorporating the visual design.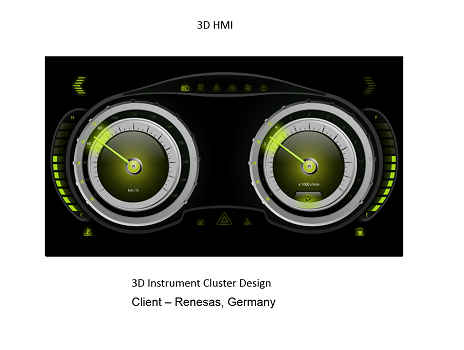 At this stage, limited usability studies can be carried out, using limited function interactive mock ups to validate the designs. Based on results of usability testing, any further refinements in design for layout or visual design can be carried before releasing the design for implementation to development teams.
The time duration for any UI design would vary from project to project. For instance to design a typical Automotive HMI it can even take a year. However for CE applications it can take from anywhere between 4 to 6 months. For any typical UI design assignment, cross functional team of Interaction designers, visual designers and researchers work together on design aspects, and they would interact with development team comprising software and hardware engineers during the implementation phases. The number of people involved also varies based on the project requirement.
According to you, what design trends can we expect in the near future?

If you observe the recent product launches, it's evident that lot of work is happening in the "connected devices" across all walks of life, be it appliances or simple health monitoring products which are always internet enabled, and can freely transfer data using Bluetooth / Wi-Fi etc.
Similarly "convergence" of technologies and products is getting more pronounced day by day wherein more and more devices are "interacting" with each other much more effectively.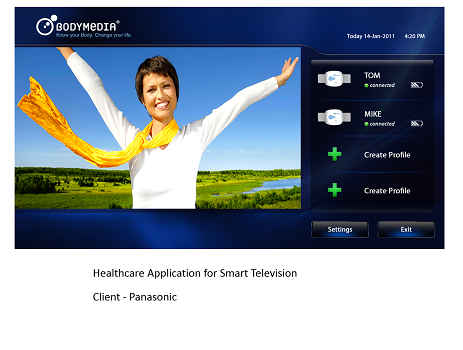 In terms of user experience, while Multi-touch has already become common, well understood mode of interaction, new devices will continue to experiment further with voice, gestures UI's.
With improvements in display technologies, battery technologies and falling prices of hardware. In general many conventional devices will adapt "smart" operations, digitizing the interfaces.
For testing your UIs, do you employ focus groups? Tell us more about early field trials of your UI's development process.
For years now, there are very well established practices and norms available for testing the web applications / PC based products, conducting usability testing, eye tracking, or tracking pointer movements using sophisticated hardware, software algorithms and recording techniques.
However, as more and more daily use devices are getting digital, it's opening new frontiers in the area of usability testing, wherein we have to test complex Human machine interactions involving interaction between users, controls, displays be it automotive HMIs or simple microwave oven at home.
Testing these systems involves actually letting different target users to conduct identified tasks, record the interactions, interact with them and qualitatively analyze the tests for identification of improvement areas in UIs.
During the design process, testing happens at many levels, in early conceptualization stages, typical paper prototypes/ static design screens would be tested with users to evaluate screen layouts, and work flows of multiple early concepts. Once a concept is chosen, high fidelity interactive prototype would be tested for all the aspects of overall user experience such as ease of use, transitions, feedbacks, aesthetics etc.
In final design phases comprehensive Usability Testing would be carried out to test each function and feature for its efficacy. Like I mentioned earlier the method for Usability Testing would vary for each platform e.g. testing of automotive HMI would be actually done early in driving condition in a car, however for typical mobile applications, it can be done in lab environment with actual users.
Explain to us the process of gathering feedback and "debugging" a UI assignment? What stages does it involve? Do you employ third-party experts or consultants on a case-to-case basis to supplement in-house teams?

For best results, it's better to conduct the tests "In-situ" in actual usage environments with actual users. While we take third party help to identify the respondents all the testing and research is carried out by In-House UX and research team, involving interaction designers, Usability experts and researchers.
Typically for gathering feedback, respondents are asked to carry out the identified tasks and detailed observations are recorded to understand how effectively they could use the UI, what difficulties they faced in the process etc. By analyzing these, areas effective improvements would be identified and carried out, which could be from any aspect – it can be overall design, such as behavior, layout to even graphics.

Can you share any interesting anecdotes, or a tough challenge that your design was able to overcome?

One interesting project that we worked on was for a leading CE company to understand the usage of microwave ovens at our homes. How many of us really use those microwave ovens beyond re-heating or making noodles at home? Very few. Whereas if you ever bother to open the manual given by manufacturers it would have more than 200 "auto cook" recipes.
Ever wondered why we do not use it?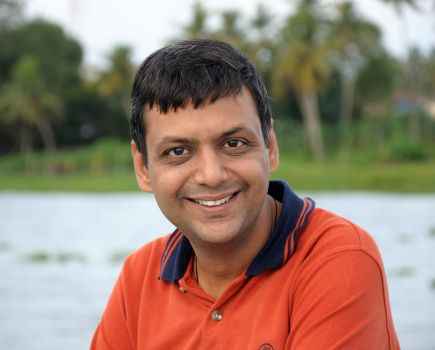 Satish Patil - Chief Designer -TATA Exlsi
One key factor is that their UI's are just too cumbersome to understand for housewives. We have been solving many such problems, be it making Microwave cooking effective or designing interfaces for consumer electronics. Due to our NDA's however I wouldn't be able to share more details on the work done.
Are you at the liberty to discuss some of the work you've executed for your clients? Our readers would love to learn any real-life, everyday machine or task that they do which is powered by a Tata Elxsi project/design.

Tata Elxsi's UX design team has helped Renesas – the world's leading suppliers of microcontrollers, to demonstrate Smart Instrument Cluster Interfaces for its reference boards capable of handling 3D graphics. While 3D HMI allowed us to take the overall experience to the next level, it was challenging to optimise the design for appropriate visual quality vis-a-vis the rendering performance for latency.
Similarly we have developed several innovative solutions like for Panasonic Viera Connect TV we developed a Smart TV application which can sync with an arm-band device using blue tooth which shows daily calorie consumption and other body developments on TV.
Other projects include – Developing Android based Mobile Applications for a leading CE company, Tablet based communication and Media Suite for a leading CE company amongst others.
How does one end up being a UX designer at Tata Elxsi? Do you employ only programmers or non-tech artists? Which are the top campuses that you recruit from?

Well, UX designers are neither artists nor software engineers as it's often misunderstood. To be good UX professional, one should be vigilant to observe and analyze consumer behaviors.
Given the fact that UX designers are expected to visualize abstract interaction, design the structures and layouts for designing the functionalities in logical and consistent manners, they need to have strong analytical skills, in addition to having a bent to creativity. Additionally it always helps if they follow technology trends closely. Thus our UX team consists of people who cater to these criteria.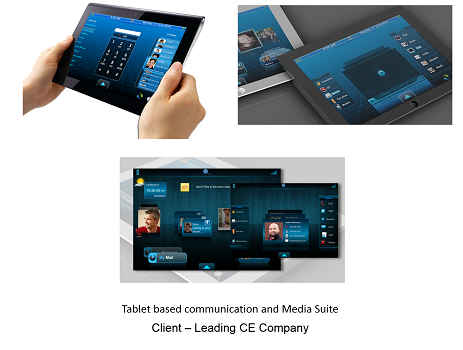 We hire UI designers from IITs, NIDs, Srishti School of Art, Design and Technology amongst others, who have diverse technology, and design backgrounds and interests.
You've been in the business of designing UIs for a while now. What are your thoughts on the Internet of Things taking off (where unconventional gadgets get "smart" and connect online) and designing digital interfaces to interact with hitherto "dumb" devices?

Like mentioned earlier, eventually number of devices that will "talk" to you will continue to increase. Be it in your houses, in public places or in offices. With sensing technologies and means of digital communication getting cheaper, it's very easy now a days to track / sense / monitor various attributes of any sub-system and relate them to users. And making it further bi-directional. Such systems will continue to get more intelligent in terms of storing, understanding learning preferences of their users and thereby adopting them.