The publisher of the hit mobile game Candy Crush Saga, has filed for an initial public offering in the United States. King, the company behing the game, filed a registration statement with the U.S Securities and Exchange Commission (SEC) on Tuesday.
The company has not revealed any share prices or a launch date as of yet. "We've been delighted by the success of Candy Crush Saga on mobile devices," CEO Riccardo Zacconi said in a statement.
Analysts believe that the IPO could value the company at more than $5 billion. The company is trying to follow in the footsteps of Twitter and Facebook. Both the companies have had successful IPO debuts and also seen an increase in their share prices.
Some analysts are sceptic about the company's decision as they have questioned whether King can maintain its pace of growth that it has seen since its debut in 2012. Popular game company Zynga, the creator of Angry Birds, saw its share prices fall to almost half of its value since going public in 2011.
Candy Crush Saga was the most downloaded free app of 2013 and requires the player has to move candies to make a line of three in the same color. Since its debut in 2012, the game has been downloaded more than 500 million times. Even though the basic game is free, the player has to pay for add-ons or extra lives.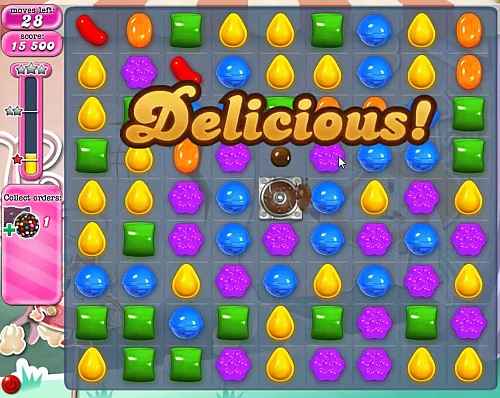 In 2013, King generated revenue of almost $1.9 billion and posted earnings of around $825 million. In the first year of its debut, it had generated earning of $28.5 million.
The company was founded in Sweden in 2003. It offers around 180 games through mobile phones, Facebook and its own website but the company says that its heavily reliant on Candy Crush Saga, which brings about three quarters of its revenue. The company also says that its games are played more than a billion times a day.
Source: Reuters