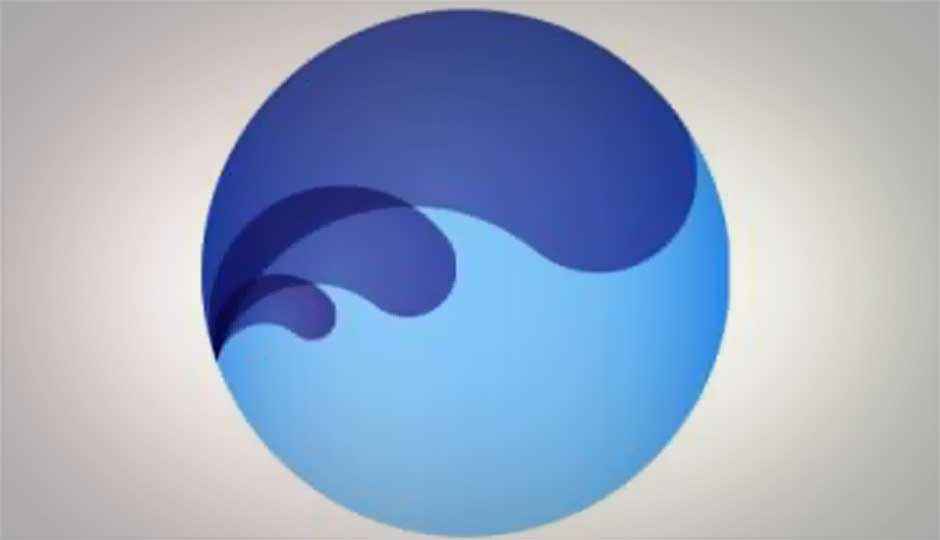 Surf is an extension that is supposed to transform your browser into a BitTorrent client. The little popup-bubble style extension lets you search for torrents and download them straight from your browser. It even lets you add various sources as search engines and even recommends other possible engines. We tried it out and within minutes a friendly little notification prompted us to add thepiratebay.se. Other features include a recommendation engine that is supposed to intelligently suggest other content based on your download habits. So for instance if you download a couple of trance packages it'll point you to some more.
In terms of functionality it doesn't have as many options. For instance you can see health of a torrent but not exactly how many seeders and leechers in the search results. However, the biggest positive of using the extension is being able to keep track of the status of your downloads at a glance.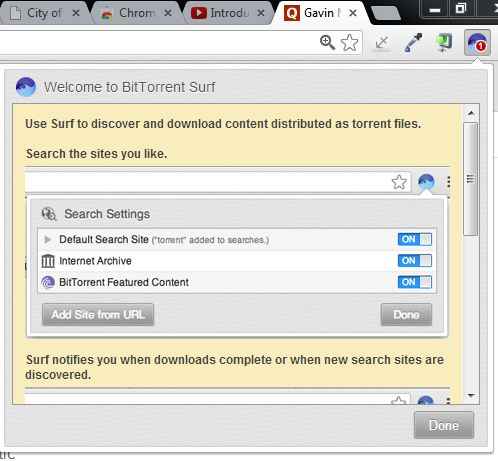 Surf sits in your browser and downloads torrents
Though not completely above the board (up for debate), this comes as one of BitTorrent's several attempts in the recent past to go legit. Other initiatives to this effect have been in the form of SoShare and Sync. With Surf BitTorrent is planning to push legal partner content too.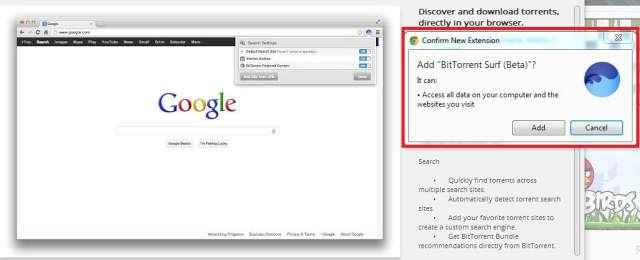 That's not a dialog box you'd want to see
To download the extension head on over to https://dgit.in/ZvtnaO (for Chrome) and for a feel of the extension have a look at the accompanying screenshots and of course you can check out the official video below: