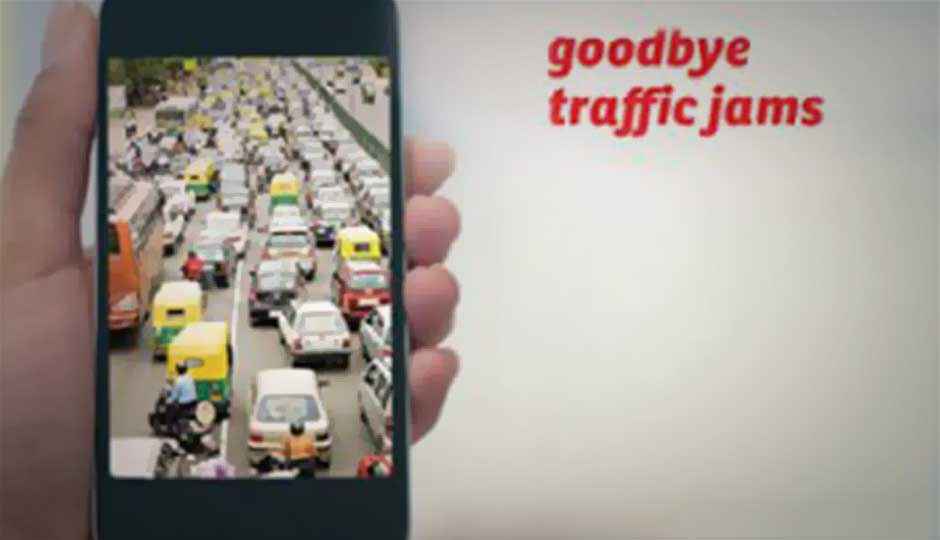 Telecom giant Bharti Airtel has announced the launch of its navigation service called SmartDrive. The navigation service, only available for Airtel customers, features voice-based turn by turn navigation, real time information update on traffic, and also lets users see their location on the map and plan the journey accordingly.
Airtel's SmartDrive app features information about restaurants, theatres and shopping malls. Along with turn by turn voice navigation, SmartDrive also gives an approximate time of the travel, on the basis of the traffic situation on the various routes. Airtel says its app calculates the traffic on the basis of the number of GPS devices used on a particular road, their average speed, as well as historical trends of traffic on that route.
The SmartDrive app also has a 'Trip recorder' feature, which allows users to record their trips for later reference. There's also Wikipedia information of places. Users can add frequently visited location to their favorites. Weather information about the place is also available.
Airtel's SmartDrive service is currently available for Delhi and NCR, Mumbai and Bangalore. The company will be expanding the service to Pune, Chennai and Hyderabad by December this year.
Airtel customers can download the app from www.airtellive.com/smartdrive using their mobile devices or by sending SMS smart to 54321. Following are the subscription charges for SmartDrive:


To see the list of compatible devices for the SmartDrive app, click here. Find out more details about the SmartDrive app here.
GPS-based navigation services are quite popular among smartphone and tablet users globally. In India, there are however very few options for such navigation services. Nokia, TomTom and MapmyIndia are some companies offering navigation services in the country. Google recently added voice-guided GPS navigation service to its Maps for India users.
Also read,