What does one do before buying that latest piece of technology released in the market? You guessed it right; we research the prices and compare various options extensively. We scour our favorite megastores, asking the employees for discounts, we wait for the sale or exchange season, hell, we almost always wait for Diwali. But much to our dismay, the moment the shiny new device is bought we get to know about its availability at a lower price somewhere else.
Not anymore.
The android market is filled with apps that could help you ease the mammoth task of finding good deals and discounts. These apps also let you know what is popular in the market in terms of actual purchases rather than paid advertisements. Listed below are some great applications that shall ensure that you get the best deals for your gadgets within the comfort of your home.
1. SNAPDEAL MOBILE SHOPPING: The app provides amazing deals on items like cameras, mobiles, TVs and much more. There are new deals everyday with great discounts and regular updates. Download it here.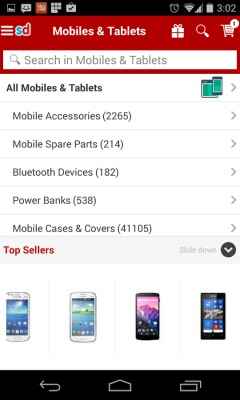 2. FLIPKART: This online megastore is now synonymous for great sales and discounts. Get the latest devices for extremely competitive prices with the specs and great user reviews too. Download the Flipkart app for its good variety and deals.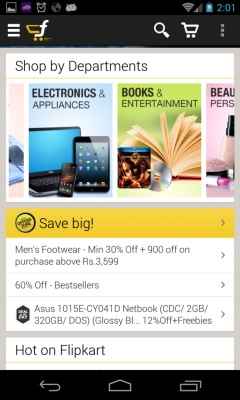 3. HomeShop 18: We have all seen the channel; it now has an app. Home Shop 18 is another megastore that boasts of an excellent app with full screen viewing mode, great discounts and deals. Download it here.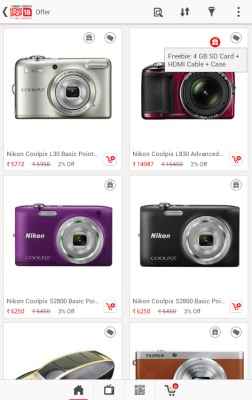 4. MySmartPrice: This app is solely dedicated to help you compare prices between different stores and sites. The app also offers coupon codes to E-commerce sites like SnapDeal, Groupon, Flipkart, Sulekha, Infibeam and many more. Get MySmartPrice for easy comparisons and lots of coupons!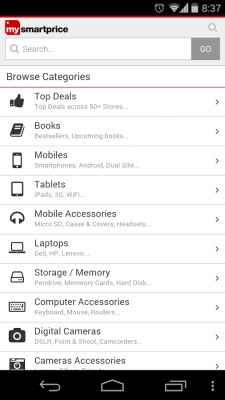 5. PriceDekho: PriceDekho is another excellent price comparison and tracking app. Register your email id and select your "dream gadget". On finding the lowest price available, PriceDekho sends you an alert on your id. The app also offers coupons and deals and can be downloaded here.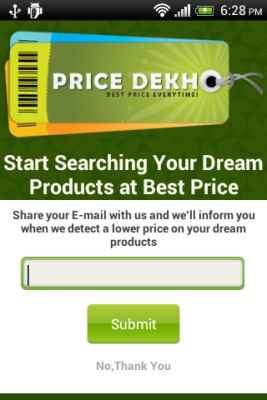 6. Best Gadgets Price Search: The app does what the name says; it searches for the best gadget prices on various portals. It's your own search engine for gadget deals and costs. Download it here.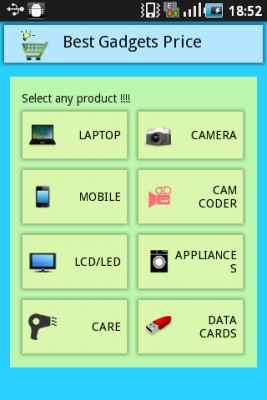 7. eBay: Shopping and scouting for deals is incomplete without a look through eBay e-store. The eBay app makes this efficient and easier. Compare prices of different vendors, read user comments and experience easy purchases with eBay. Get the app here.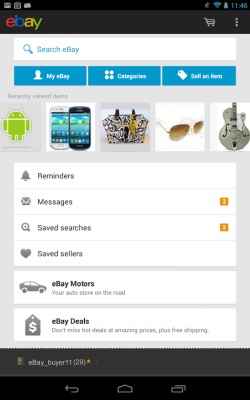 8. Quikr: Sell your old gadgets first before buying a new one with Quikr. Upload a photo, talk to buyers and sell without any hassles. You can also buy gadgets in great condition for very reasonable prices. Download Quikr quickly!